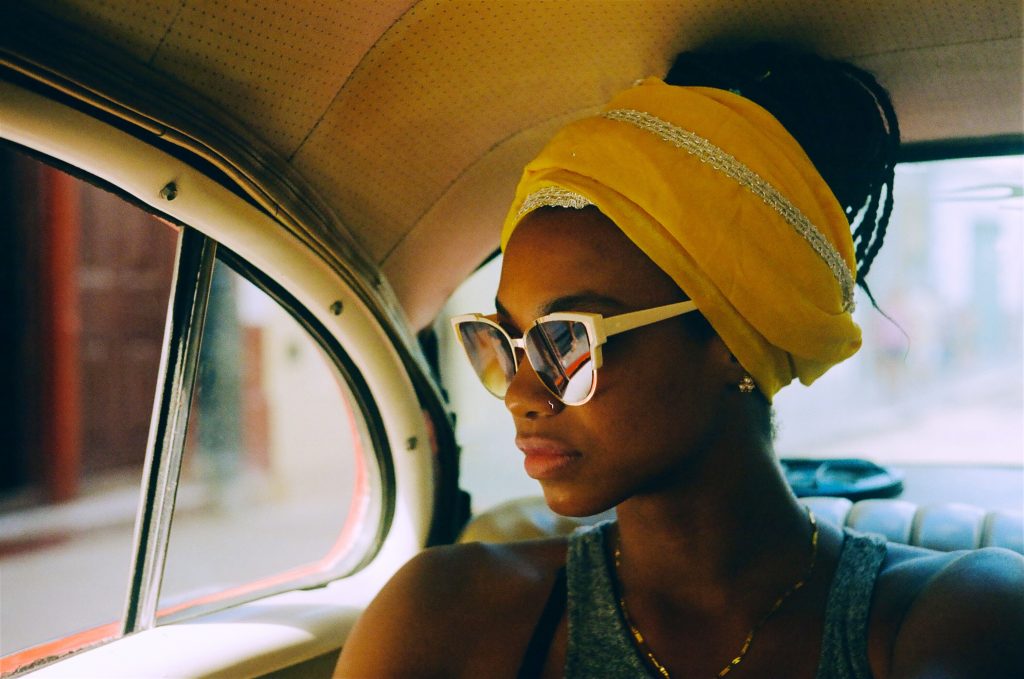 Feature fiction film
Sin La Habana is a film about power, prophecy, and destiny as seen through the eyes of three people. Leonardo (Yonah Acosta), a ballet dancer, and Sara (Evelyn O'Farrill), an ambitious lawyer, are young black Cubans desperate to leave their country. They realize that their ticket off the island is for Leonardo to seduce one of the foreign students at the salsa school where he teaches. When he meets Nasim (Aki Yaghoubi), a Canadian-Iranian divorcée, and moves to Montreal, the international love triangle disintegrates into a situation where nobody gets what they wanted, but everyone ends up closer to their true destiny.
Written in collaboration with Cuban hip hop producer and academic Pablo Herrera.
Produced by Voyelles Films.
Funded by Telefilm Canada, SODEC, Conseil des Arts et Lettres du Québec, Harold Greenberg Fund, CBC Breaking Barriers
With the participation of the Instituto Cubano del Arte e Industria Cinematográficos, IFP Narrative Lab, TIFF Writers' Studio
Premiered at: Festival du Nouveau Cinéma (Montréal) October 2020
International premiere: Miami International Film Festival – March 2021
Awards:
Prix de la diffusion Québecor  (Festival du Nouveau Cinéma)
Best Canadian Film (Vancouver International Film Festival)
Canadian Screen Award for Best First Feature (Nominated)
Canadian Screen Award for Best Screenplay (Nominated)
DGC Discovery Award (Nominated)
Centerpiece Gala Film (UK Jewish Film Festival)
Centerpiece Film (New York Jewish Film Festival at Lincoln Center)
Best Director (Bend Film Festival)
Gerald Hershfeld Award for Best Cinematography (Ashland Independent Film Festival)
Grand Prix du Jury (Les Percéides)
Outstanding Director (Reelworld Film Festival)
Outstanding Screenplay (with Pablo D. Veitia Herrera – Reelworld Film Festival)
Outstanding Actor (Yonah Acosta -Reelworld Film Festival)
Outstanding Cinematography (Juan Pablo Ramirez – Reelworld Film Festival)
Outstanding Actress (Aki Yaghoubi – Reelworld Film Festival)
Best Cinematography (Juan Pablo Ramirez – MISAFF)
Best First Feature (MISAFF)
Best Editing (Sophie Leblond – MISAFF)
Best Screenplay (with Pablo D. Veitia Herrera – MISAFF)
Best Sound Design (Sylvain Bellemare – MISAFF)
Best Production Design (Valérie-Jeanne Mathieu – MISAFF)