Sin La Habana US Release / June  2023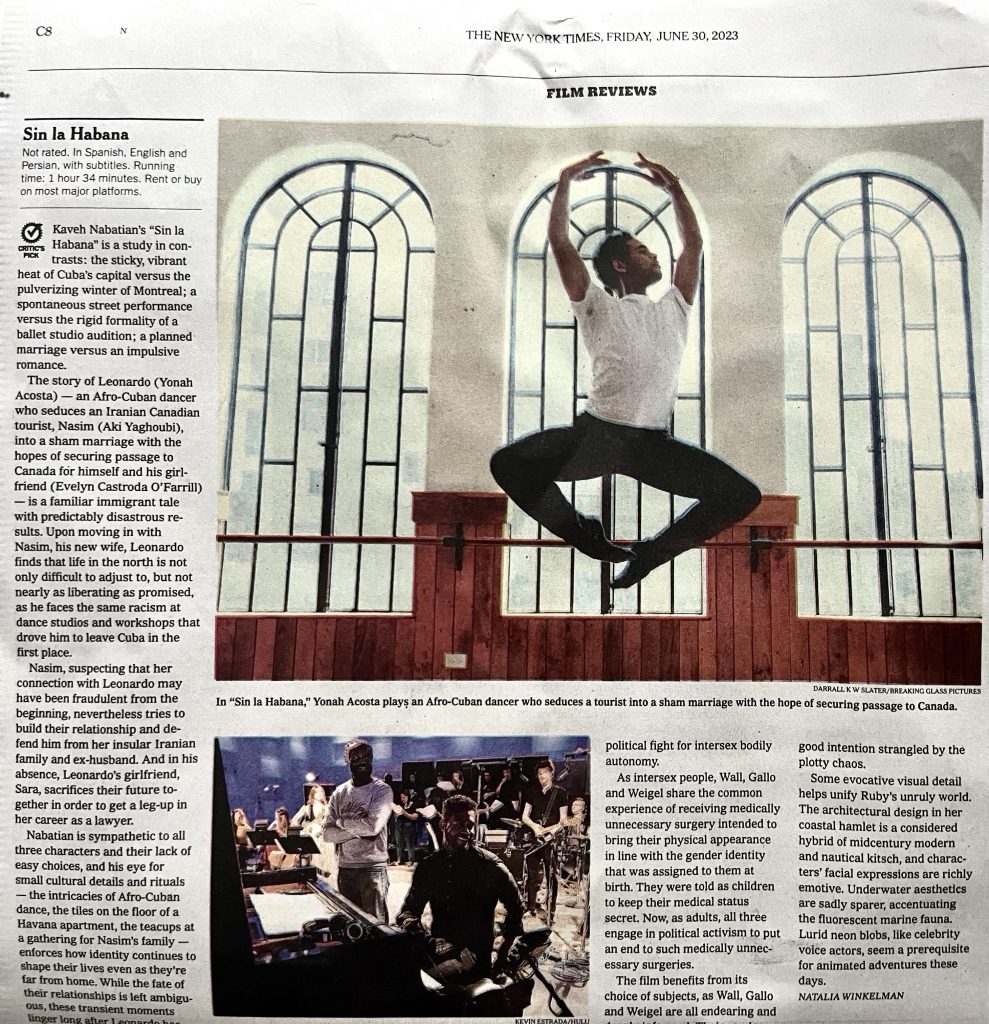 Sin La Habana finally got its US release through Breaking Glass Pictures. Some great new reviews came out, including  a Critic's Pick in the New York Times. My American friends, you can finally watch it on streaming services (Amazon, Apple TV, Vudu, Google Play, etc).
Kite Zo A at SXSW! / Spring  2023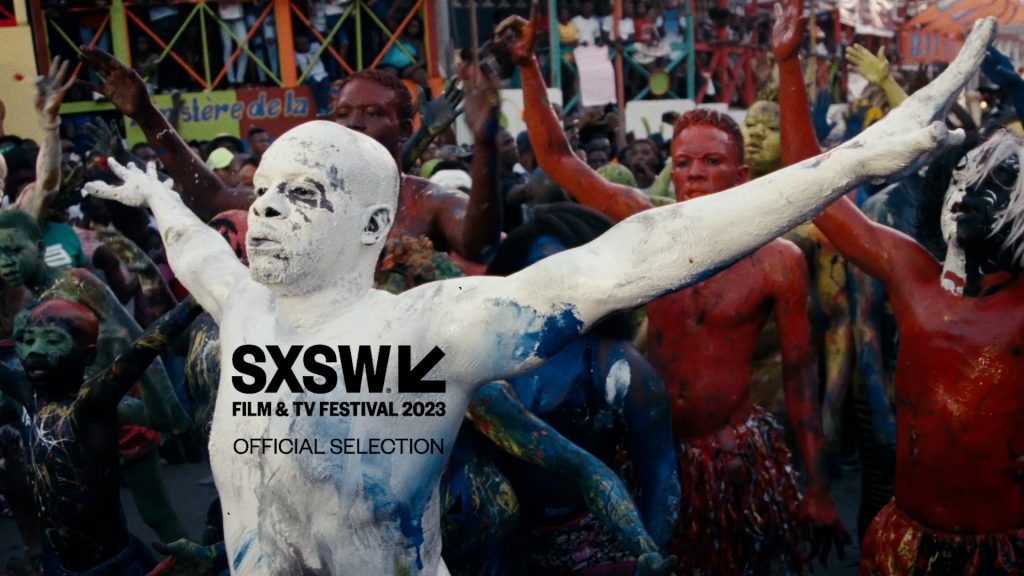 Very pleased that Kite Zo A: Leave the Bones was selected by SXSW for its international premiere. Exciting to see our little micro-budget, non-linear celebration of Haitian culture start to take flight. So fun to see the reactions in the amazing-sounding Violet Cinema in Austin, and to check out some great new cinema.
Bell Orchestre with the BBC Concert Orchestra / January  2023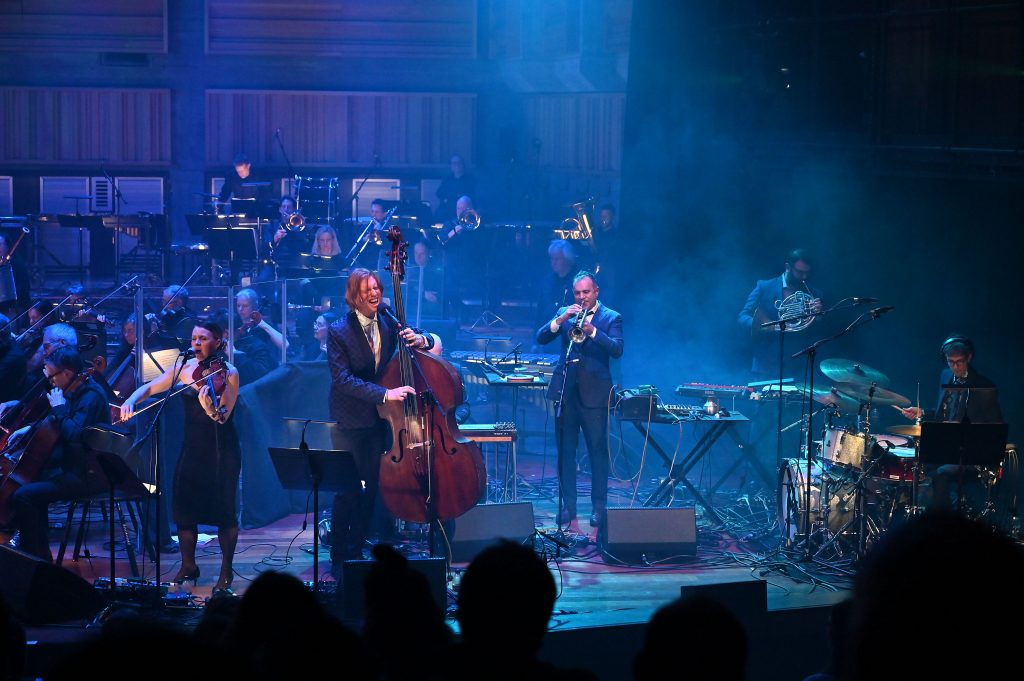 Bell Orchestre doesn't get a chance to play much these days, but when we do, it's pretty epic. Put on by BBC3 for their Unclassified series, we had the opportunity to play with the BBC Concert Orchestra at Queen Elizabeth Hall in London under the baton of Andre de Ridder. Fun and intense times. And so great to reconnect with London friends, and finally meet the good people from Erased Tapes (who signed us during the pandemic) in real life.
Centro de Artes de San Agustin Residency, Mexico / December  2022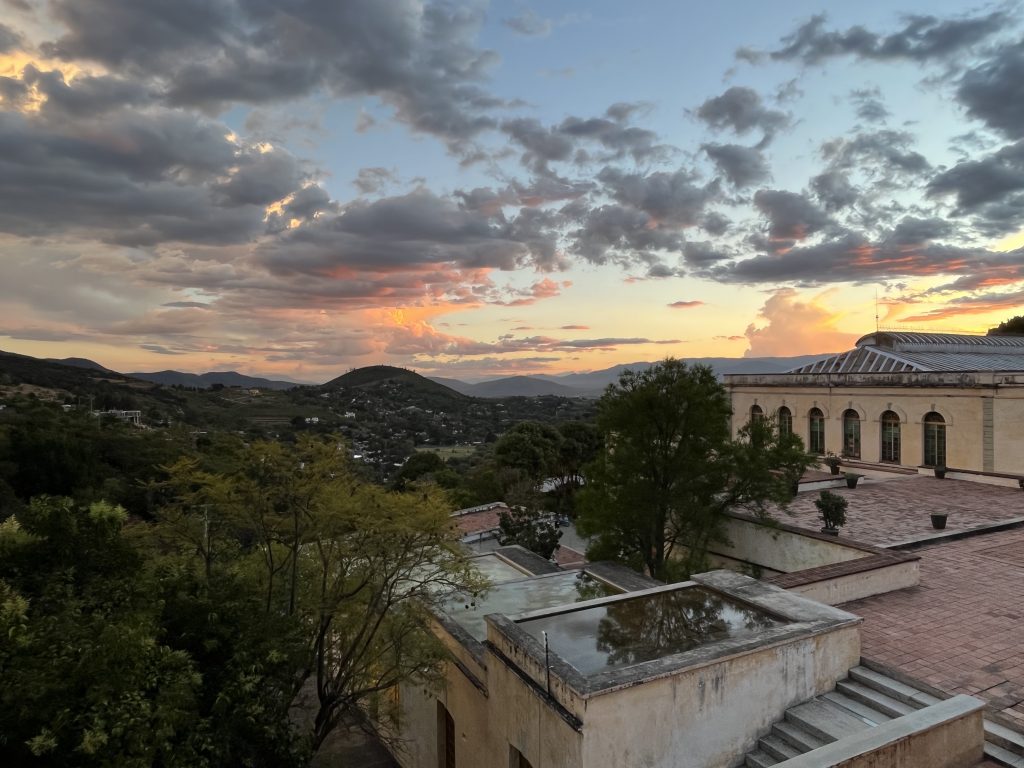 Back in this incredible arts centre to work on a new script. We had to leave when Covid hit in 2020 so now we're picking it up, this time with a third member of the family. Although it's a bit odd to live in a museum, this is the view, and it's magical.
Kite Zo A: Leave the Bones / Fall  2022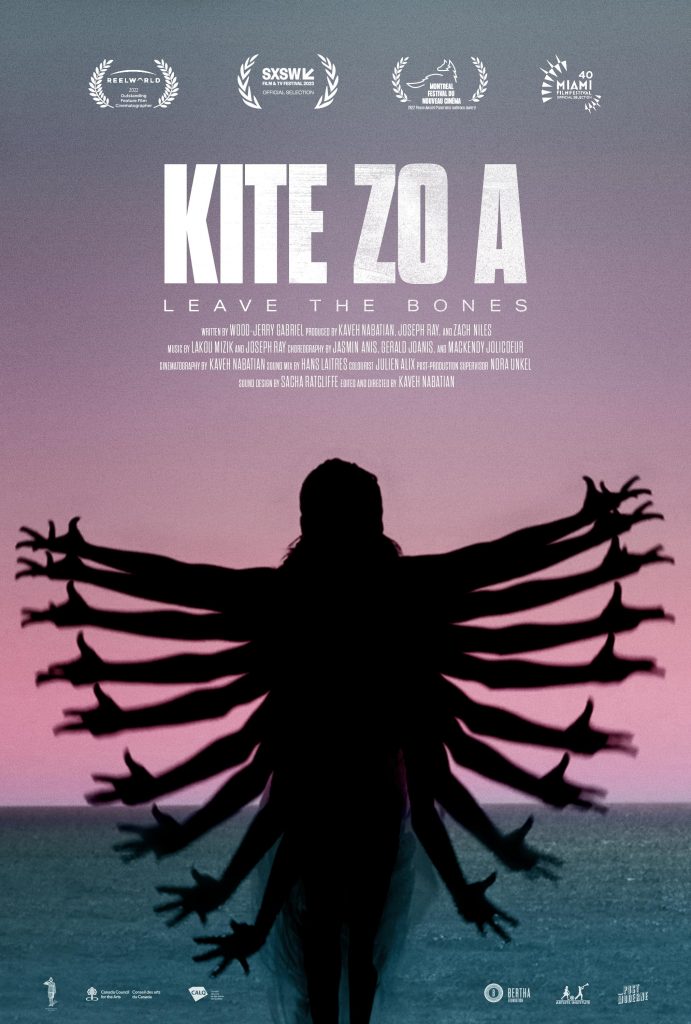 My new feature documentary, Kite Zo A: Leave the Bones, had its world premiere at the Festival du Nouveau Cinéma in Montréal, where it won the Audience Award in the International Panorama section. Even better, some of the musicians from Lakou Mizik (who made the soundtrack along with Joseph Ray) came up from Haiti to do a concert in conjunction with the film. Joe couldn't come, so I had to learn how to do his part on CDJs, which was also very fun. The following week it played the Reelworld Festival in Toronto, where it won the Outstanding Cinematographer Award, which was cool. I've never won a cinematography award before. Very rewarding and humbling to see the work being recognized. Big love to everyone who participated.
Merce Cunningham Redux / August  2022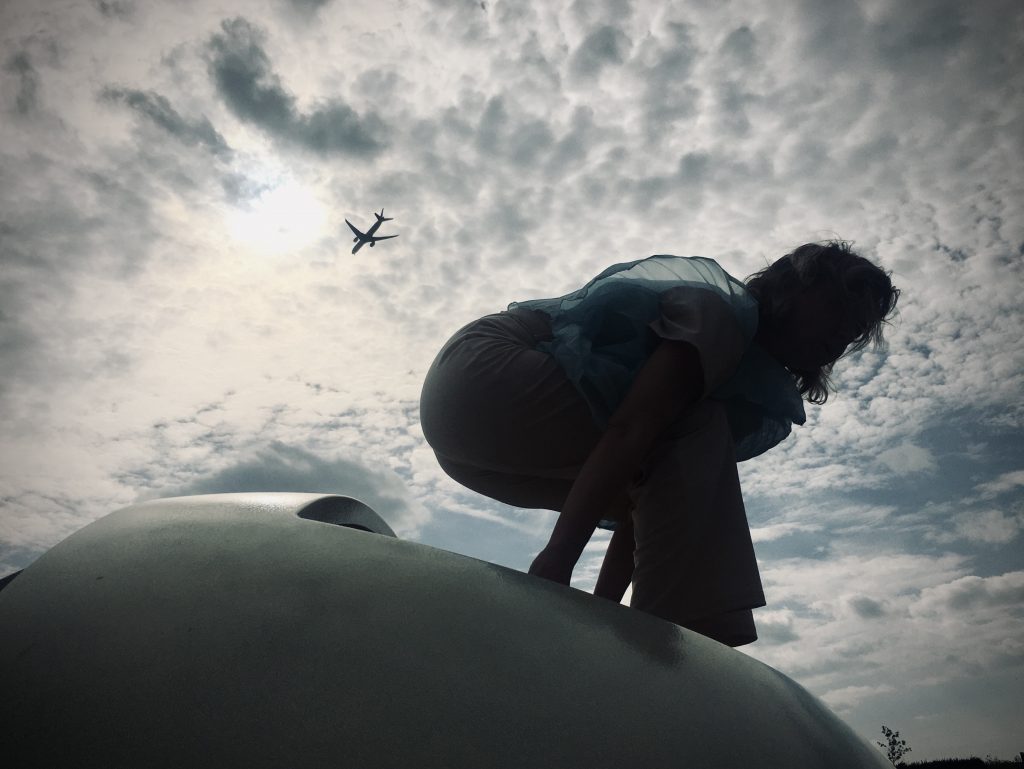 I worked with choreographers Mistaya Hemingway, Erin Flynn, and Isabelle Poirier on a reinterpretation of Merce Cunningham's Fifty Looks, this time in the retrofuturistic world of the Parc Frédéric-Back  in Montreal. Shooting on 35mm is always such a pleasure, and I was lucky to have DOP Simran Dewan along for the ride. Great dancers, bizarre weather, music that I composed along with Pietro Amato and Sarah Neufeld. Very curious to see how it turns out.
Lunenburg / July  2022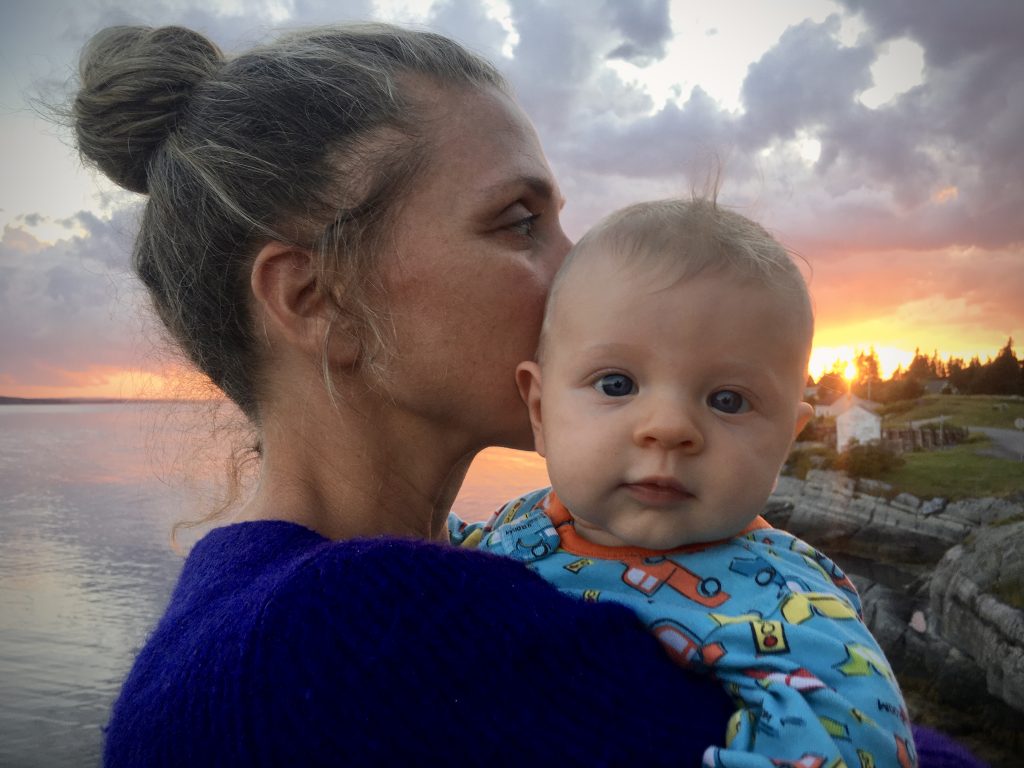 Back in Nova Scotia, this time with this magical little man. Life is exhausting and exciting.
Sahara / June  2022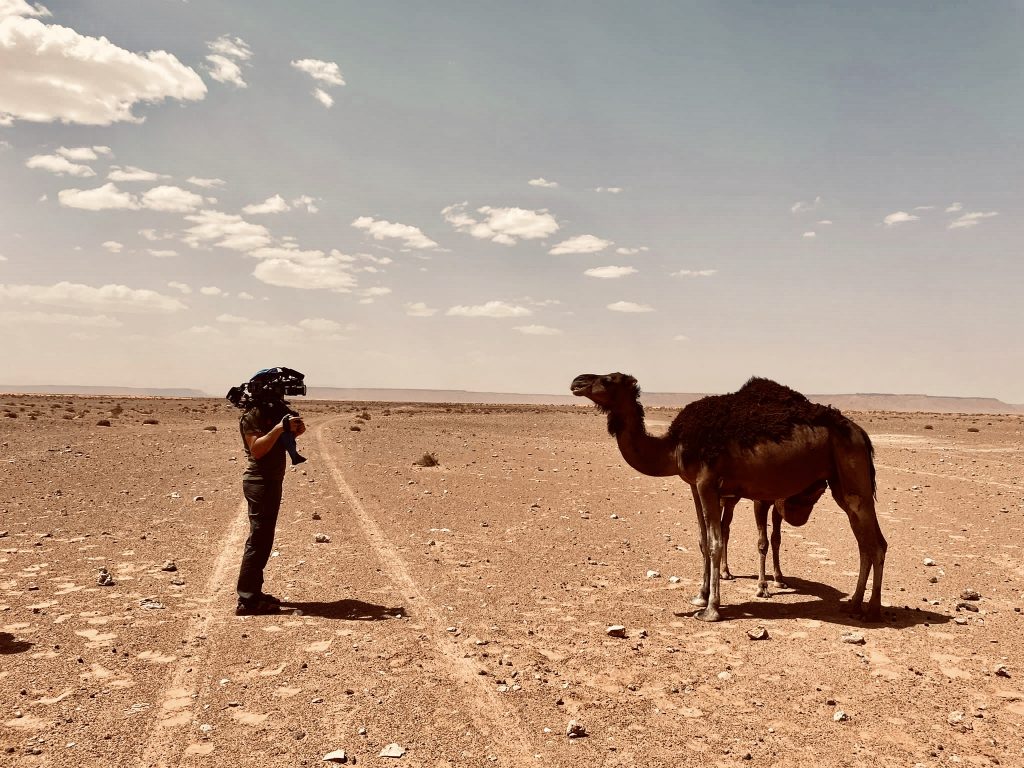 I did something I hadn't done in a while, and worked as a DP on someone else's film. It was so great to hang out in Morocco with superstar paleontologist  Nizar Ibrahim and his crew, along with director Jeremy Xido and soundman Tobias Haynes, on the film The Bones. Here I am, facing off with a dromedary. The days were very intense in the 47 degree (Celsius) heat, but we saw some amazing things, met some great people, and ate some fantastic tajines. Plus, I got to learn about dinosaurs, and wow, the world was absolutely insane 150 million years ago.
Prix Iris / May  2022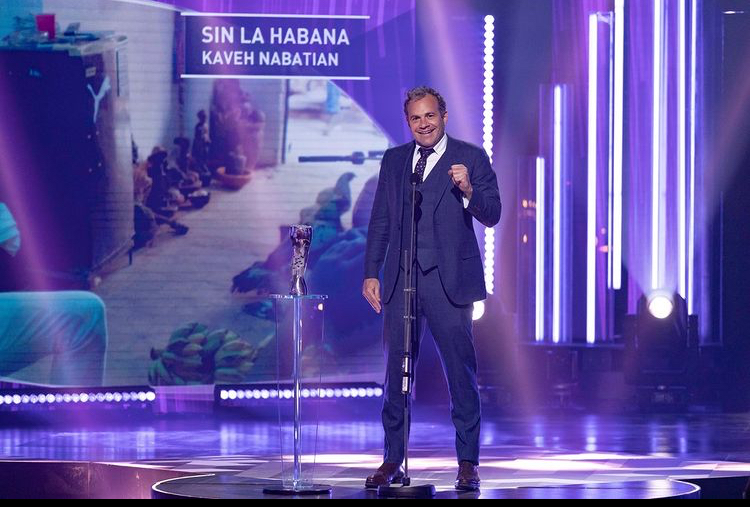 I got to wear a nice suit and make an awkward speech, as Sin La Habana won the Prix Iris for Meilleur Premier Film. So happy that Pablo Herrera, who co-wrote the film with me, was able to come in from Toronto. Et un grand merci à tout le monde qui a voté pour le film! Big up to all the winners and nominees that evening, and of course the cast and crew of Sin La Habana. Also, a very cool way to close out the iconic Studio 42 at CBC as they move to their new digs.
Best News of All! / April  2022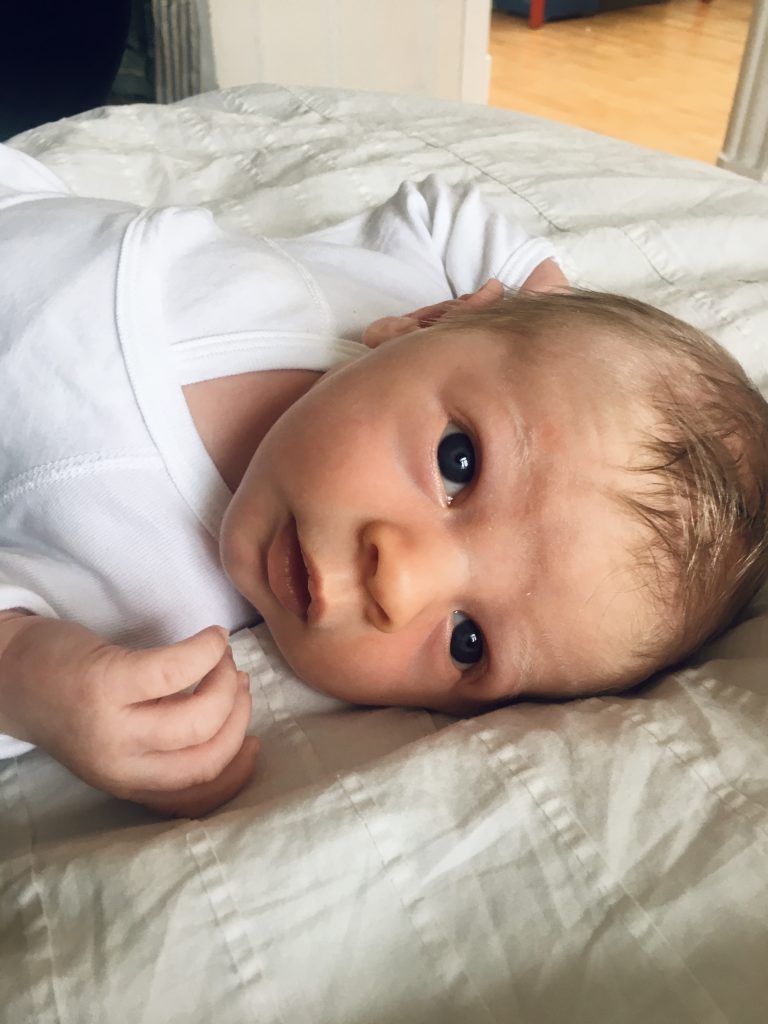 We finally got to meet our son, Cyrus Toussaint Nabatian. He's beautiful, sweet, strong, and hates sleeping. What an incredible experience, and I'm amazed by Ashley. She's doing great now, but labour is some wild shit! So impressed by all the moms.
Prix Iris Nominations / March 2022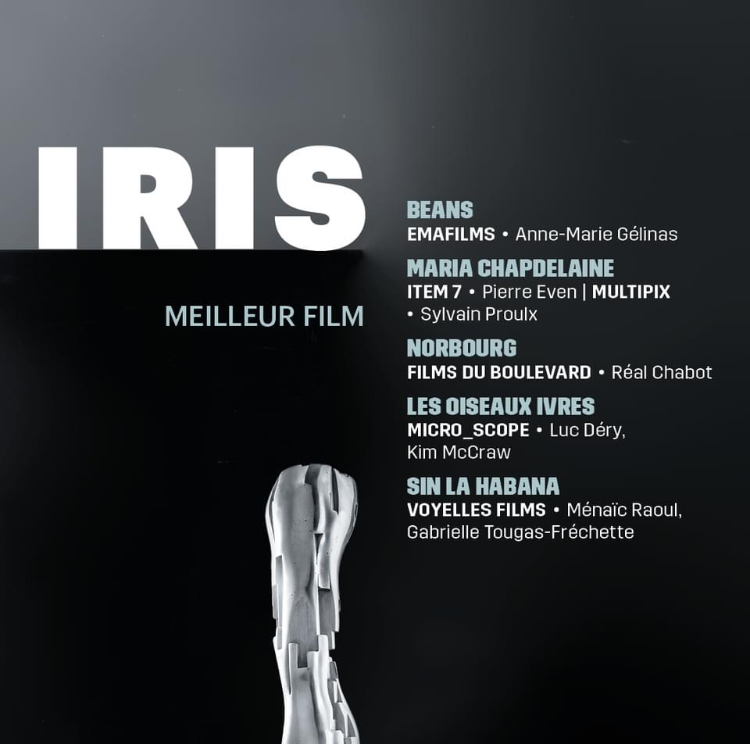 A very unexpected seven nominations for Sin La Habana at the Prix Iris! Best Film, Best Director, Best First Film, Best Sound (for Sylvain Bellemare, Hans Laitres, Laurent Ouellette), Best Editing (for Sophie Leblond), Best Screenplay, and Revelation of the Year (for Yonah Acosta). I honestly didn't expect a Spanish-Farsi-English film to resonate so well in Québec, but the Montreal community has been so supportive, and I'm really touched.
Canadian Screen Award Nominations / February 2022

A nice surprise when we got back to the bitter Montreal winter was to receive a couple of Canadian Screen Award nominations, for Best First Feature and Best Screenplay. Writing doesn't come naturally to me, so it's really rewarding to see that the years of hammering away at that script made an impact.
Portugal-Tuscany / Winter 2021-22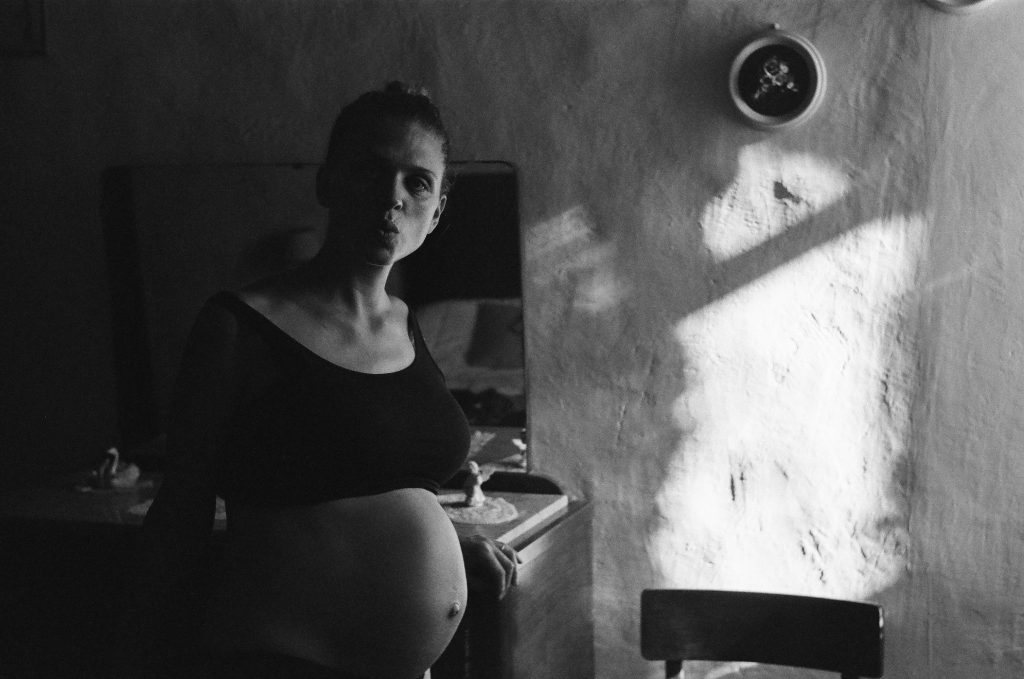 Escaped winter to do some writing and relaxing (and eating) with Ashley in Portugal and Tuscany, before we add a new member to the family. So beautiful, and so many great people. Can't wait to go back.
Montreal Symphony Orchestra / November 2021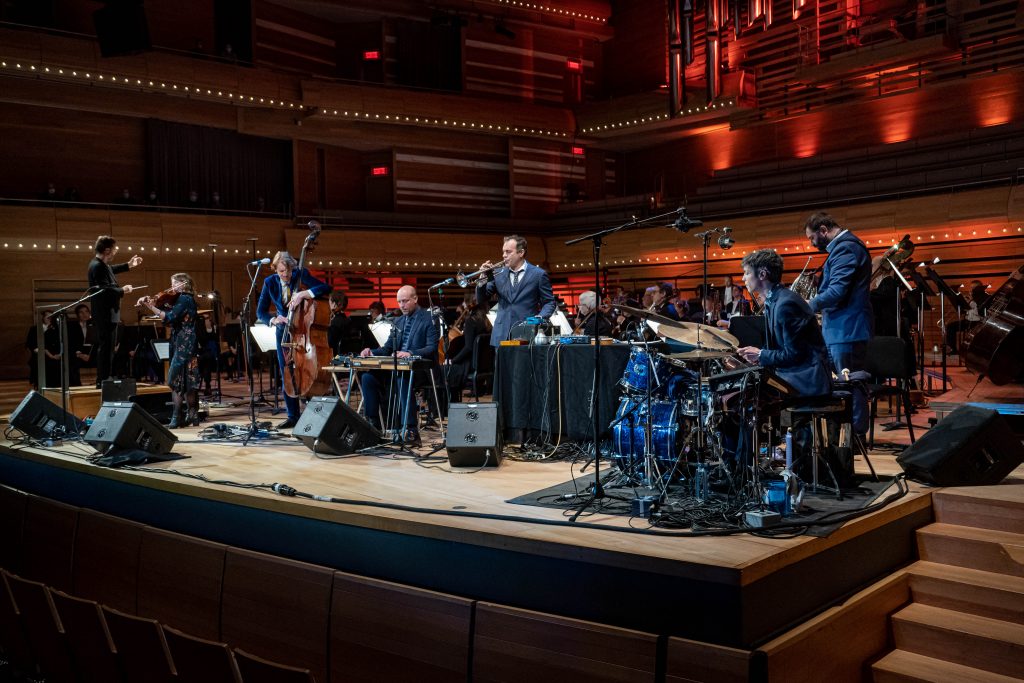 During the tiny window of time that Quebec restrictions were eased, Bell Orchestre had the amazing opportunity to play Owen Pallett's orchestral arrangement of our piece House Music with the Montreal Symphony Orchestra, under the baton of André de Ridder. We've played with orchestras before, but never one of this calibre. It was one of the most incredible nights of my life. Playing in that beautiful sounding room with the firepower of the OSM behind us was just awesome. Apparently, whenever I wasn't playing, I just had a ridiculous grin on my face. I was pretty nervous before we played, but the months of practice paid off and I think it was a magical evening for everyone.
The Little Movie That Could / October 2021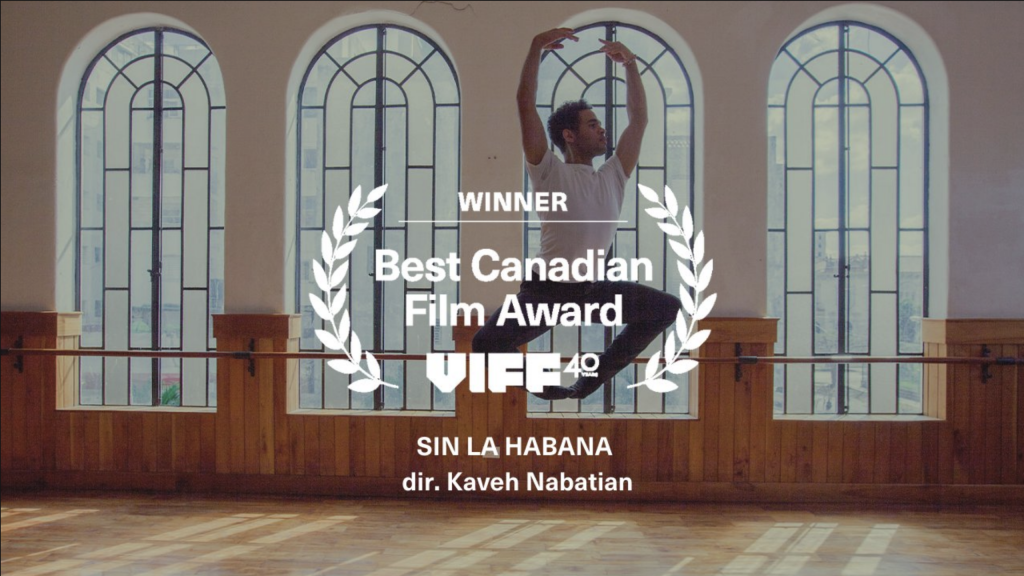 After 6 weeks in theatres in Quebec, I was overjoyed (and a little shocked) to find out that Sin La Habana won the Best Canadian Film Award at VIFF. I really wasn't expecting that, especially with all of the great films that have come out this year. Big love to the jury, who I'm sure had their hands full.
Sin La Habana Release / September 2021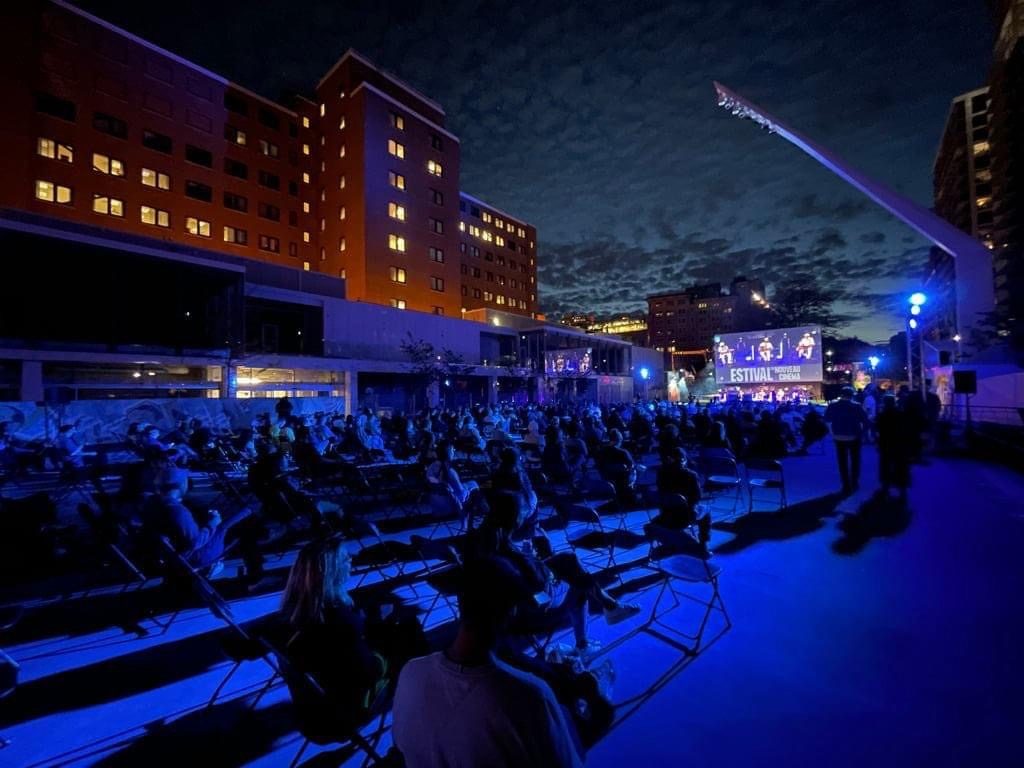 The Montreal in-person avant-premiere of Sin La Habana was truly epic. After I spent a couple of months worrying about the weather and thinking that nobody would show up, we were treated to an incredible, warm evening. The Festival du Nouveau Cinéma went above and beyond in organising their first "Estival" in the Quartier des Spectacles in Montréal. The event was sold out, and they really did it up: food truck, bar, all-vinyl set from DJ Rhythm and Hues, live Latin pop by Chacón (who brought the house down), and then Julio Hong performing a Changó dance with three Afro-Cuban drummers. All this before the film even started. After all of the challenges this film has endured during its Covid release, this night was truly beautiful and meaningful. I got a little teary-eyed when I bumbled my way through my speech before the film. Big love to the FNC for all of the support.
And then the Grand Prix du Jury from the Percéides Festival in Gaspésie, which was also an amazing experience. I got to fly in a tiny plane out to Percé, which is just one of the most stunning places I know. Such a generous and kind bunch of people.
And then shortlisted for the Directors Guild of Canada Discovery Award! Feels pretty great that our movie is starting to get noticed.
Canada / Summer 2021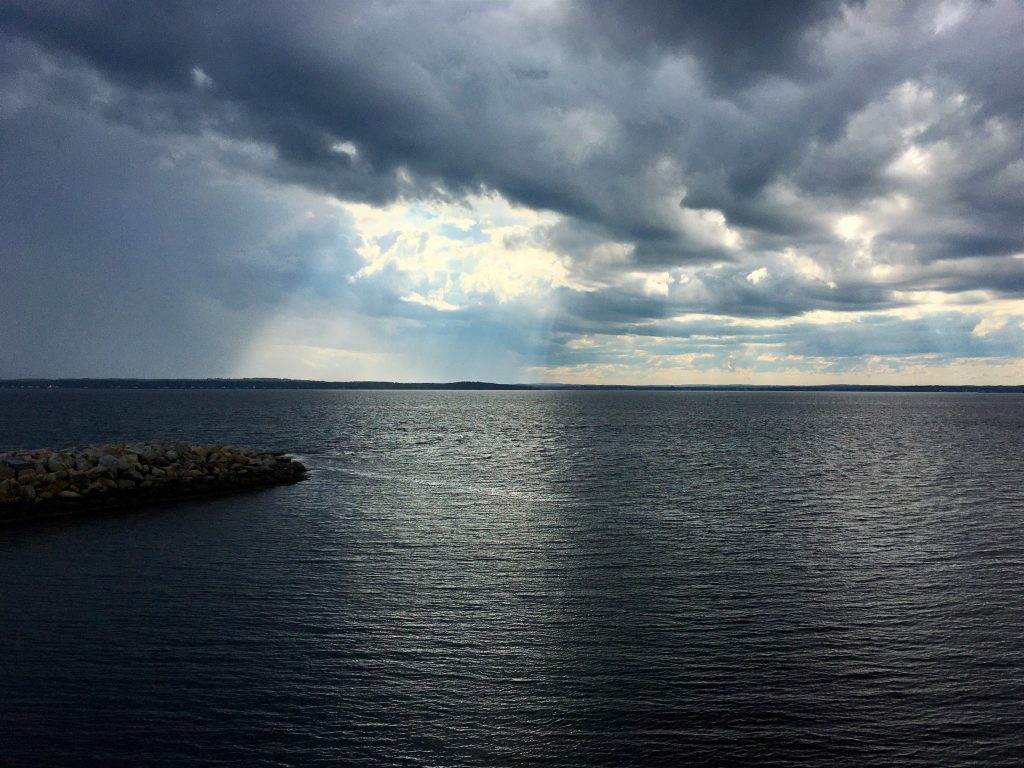 The border to Canada finally re-opened for vaccinated Canadians, so we got to go home and visit Montreal and Nova Scotia. Feels VERY chill after the intensity of heatwave-pandemic NYC. Sure is pretty, too.
Ogou (Pran Ka Mwen) / June 2021
This is the first single off of Joseph Ray and Lakou Mizik's album "Leave the Bones". I shot it and co-directed the video with Joseph during the Jacmel Kanaval in Haiti. It's a song about Ogou, the Vodou spirit of Iron and War. A Vodou follower asks for protection from the brutality of life's daily battles – "Ogou, you brought me here, take care of me."
House Music Release / April 2021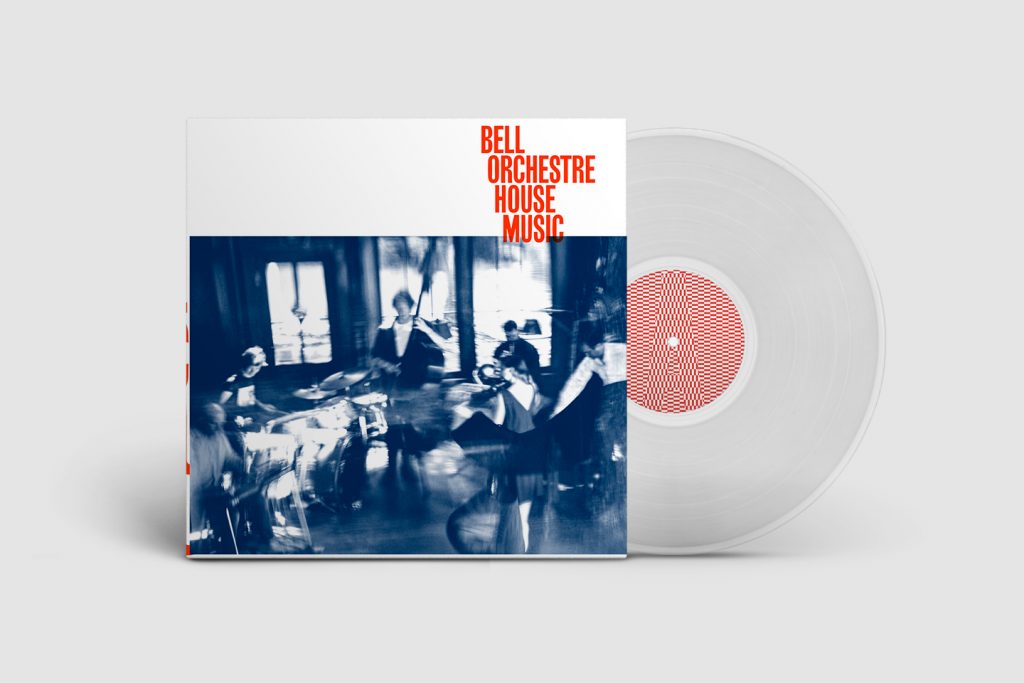 Bell Orchestre's album is out! The building blocks were created from a single improvised session in Vermont, but it took four years of sculpting, editing, and overdubbing to get it to a place where the music fully revealed itself. I think it's a very special musical journey, drawing on influences from our six very different brains, with hints of Charles Mingus, Orbital, Mbongwana Star, Brian Eno, Aphex Twin, Duke Ellington, Lee Perry, and who knows what else… It's definitely its own thing, and I'm so proud that it's being put out by London-based label Erased Tapes. Available on vinyl, CD, streaming, and mp3.
Miami Film Festival / March 2021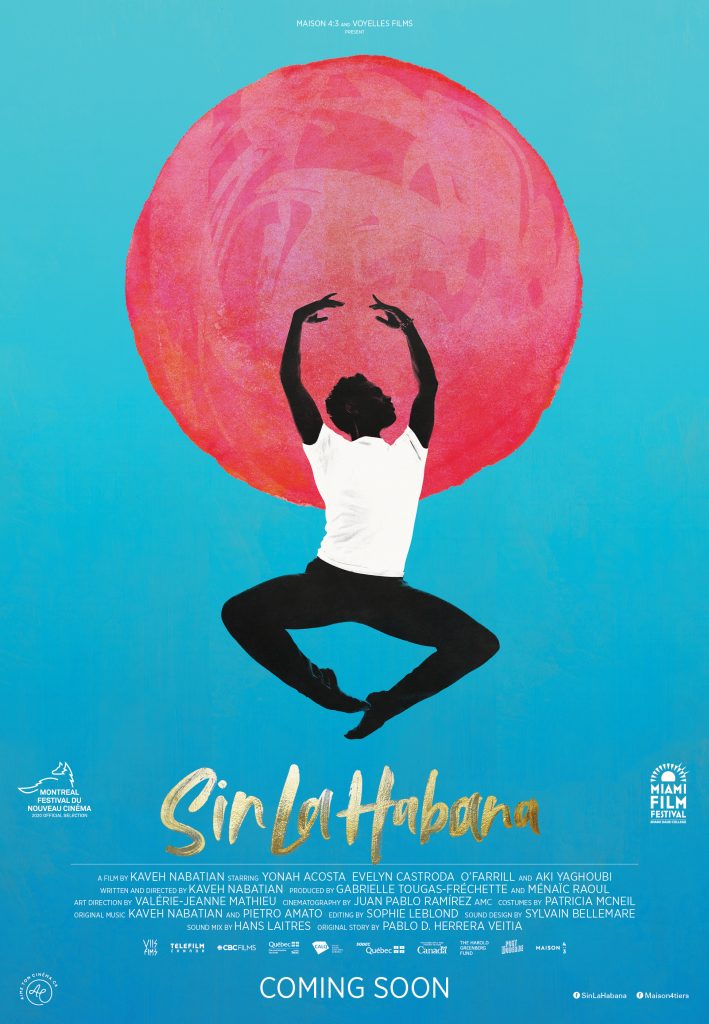 This is the poster for Sin La Habana. Super happy about it! Designed by Jay Shaw, who is one of my favourite poster designers in the world, I think he really captured the feeling of the movie, which has its international premiere at the Miami Film Festival  this month. Excited to hang out in Miami and watch some films in cinema for the first time since this damn pandemic started, and escape NYC for a while.
Bell Orchestre Concert Film / February 2020
I've spent a lot of time over the last few months working on a concert film for Bell Orchestre's House Music, which will be coming out on Erased Tapes on March 19. Using different cameras, old lenses, film stocks, and editing techniques we tried to make a film that feels as hypnotic as the music. It premiered at the Ecstatic Music Festival in the US and will be screening at the Southbank Centre in the UK in March. This section, edited by Matthew Hannam (The Nest, Possessor, Antiviral, James White, Enemy, etc), is an extract of one of the more brooding, intense parts of the film.
Cautious Optimism / January 2021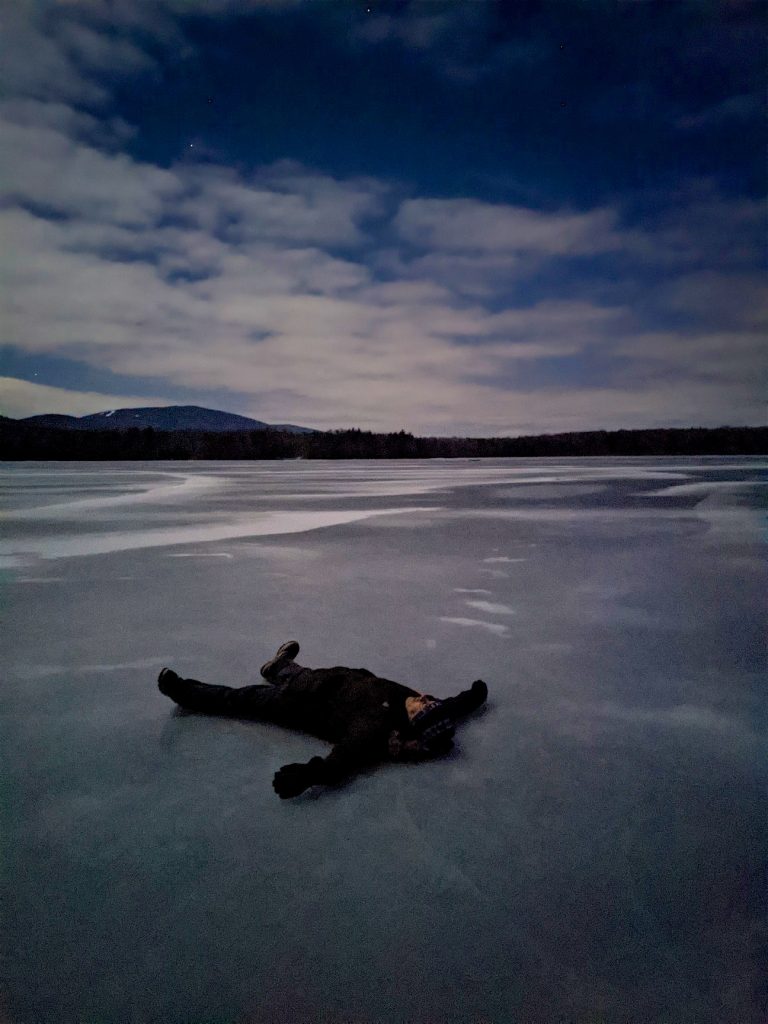 It's cold, and these lockdowns are starting to get a bit heavy, but spending a hallucinatory New Years with old friends on a frozen lake in Vermont really soothes the soul.
Fuck 2020 / December 2020
I made a "Christmas card" for my friends at Post-Moderne, my favourite camera rental and post house in Montreal. It was really fun, working with actor Myriam Magri and DP Derrick Belcham on a 12K Blackmagic camera to make something equally ludicrous and cathartic. The sound design was a blast to figure out too, mixing a Ukrainian Christmas carol with a broken mellotron and Alice Coltrane synth sweeps.
In some exciting news, Sin La Habana swept the awards at the Mosaic International South Asian Film Festival, winning Best First Feature, Best Screenplay, Best Sound Design, Best Cinematography, Best Production Design, and Best Editing.
Trump is Gone! / November 2020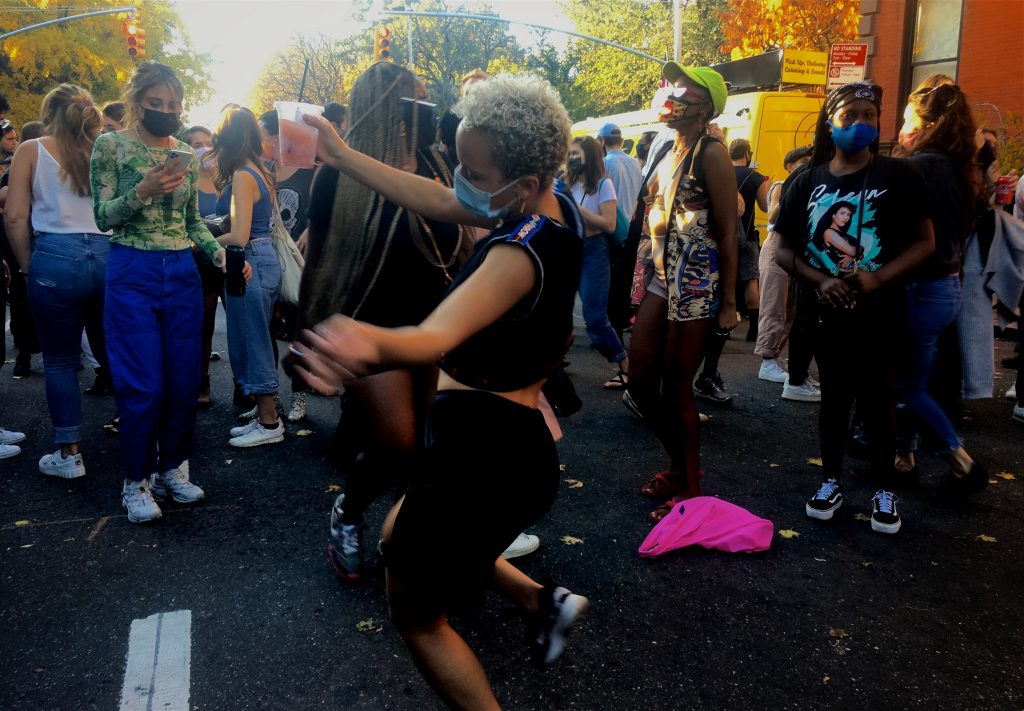 Brooklyn spontaneously burst into one of the greatest street parties I've ever seen as soon as the election was called for Biden. Feels like a giant weight off the shoulders of this country.
Sin La Habana / October 2020

Sin La Habana had its world premiere at home festival at the Festival du Nouveau Cinéma in Montréal. At the last minute, the physical premiere at the fabled Imperial Theatre was canceled because Quebec went into a Code Red lockdown, which was a huge bummer. On the other hand, we won the Prix de la Diffusion Quebecor for Outstanding Feature Film in the National Competition, so that was nice. The jury wrote some beautiful words about the film in awarding the prize:
« Pour la richesse et l'humanité complexe de chacun de ses personnages, pour la grande honnêteté de la proposition artistique et pour un regard personnel posé avec soin sur un sujet universel. »
Movement / September 2020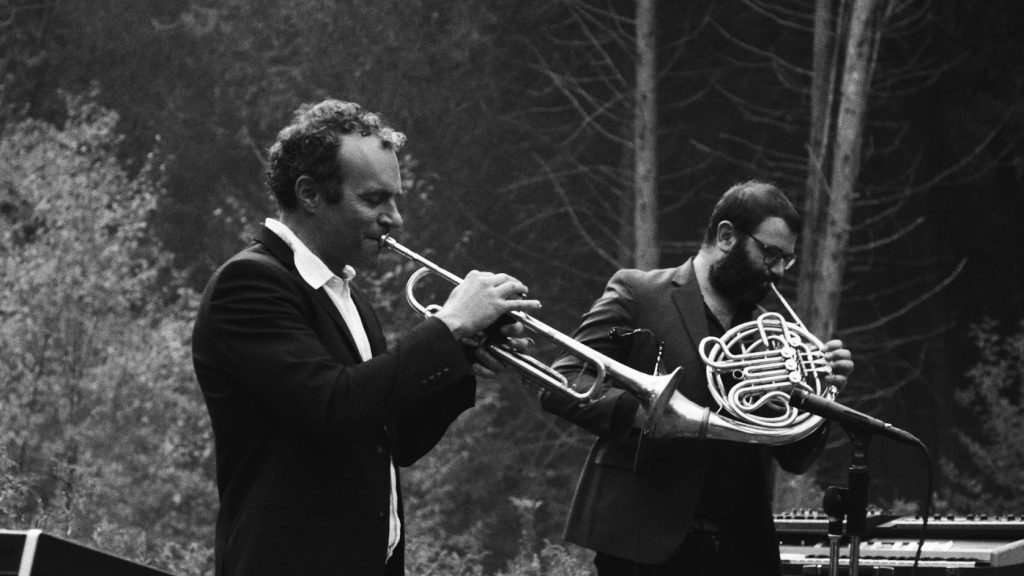 After seemingly neverending bad news about canceled film festivals, tours, and general life, I finally got a few grants and started making stuff. Wrote a piece of music about these odd times to use as the soundtrack for a fierce dance film I shot with my friend and frequent collaborator Axelle, then shot a couple of music videos out in the the forest in Quebec with Bell Orchestre. Not to mention a two-week quarantine with my parents, which was a really special time. Getting out of the Covid routine and actually making some shit sure feels good.
Yashica / August 2020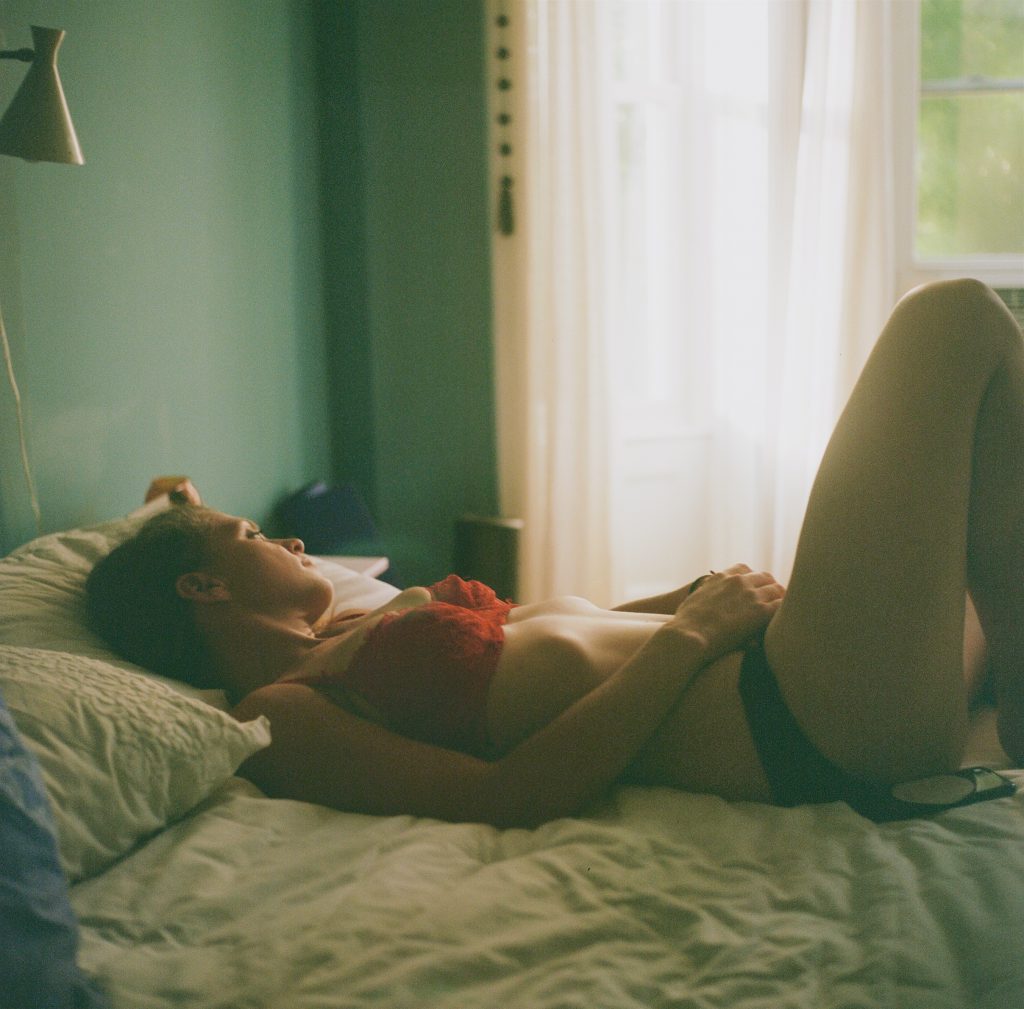 Got myself a medium format Yashica for my birthday. When the world feels like it's falling apart, taking photos of a beautiful woman feels pretty good.
Vermont / July 2020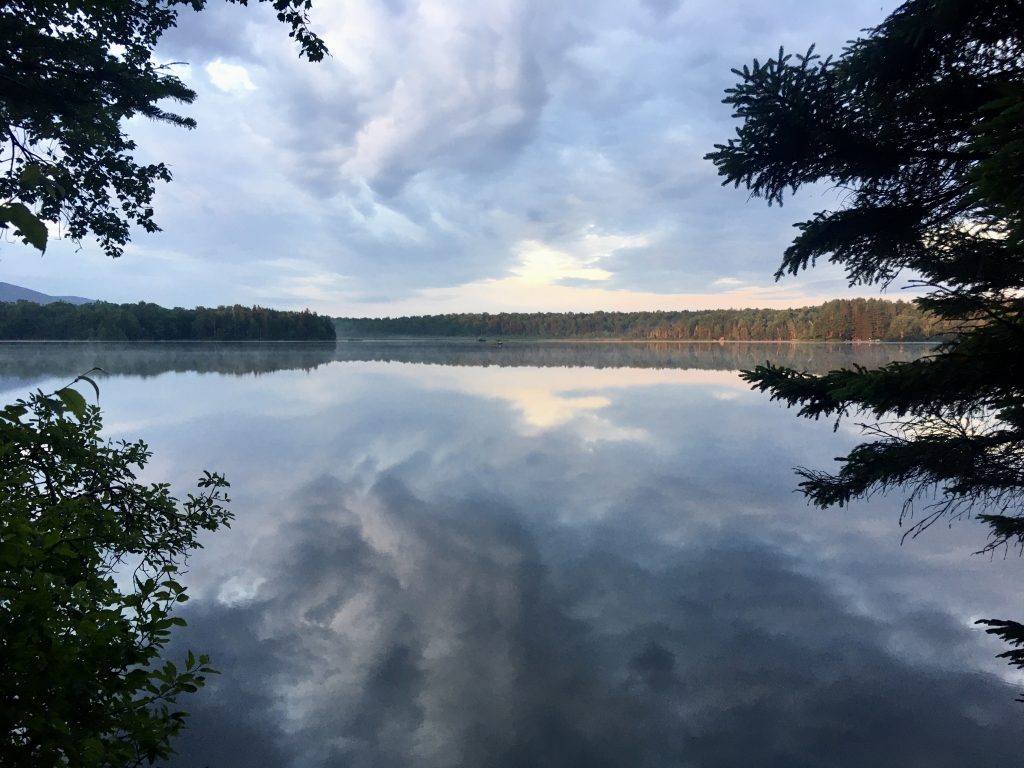 Managed to run away from the heat and intensity of NYC for a while to my cottage in Vermont. So grateful to have that space. Got some writing and reflection done. New script slowly being chipped away at.
Black Lives Matter / June 2020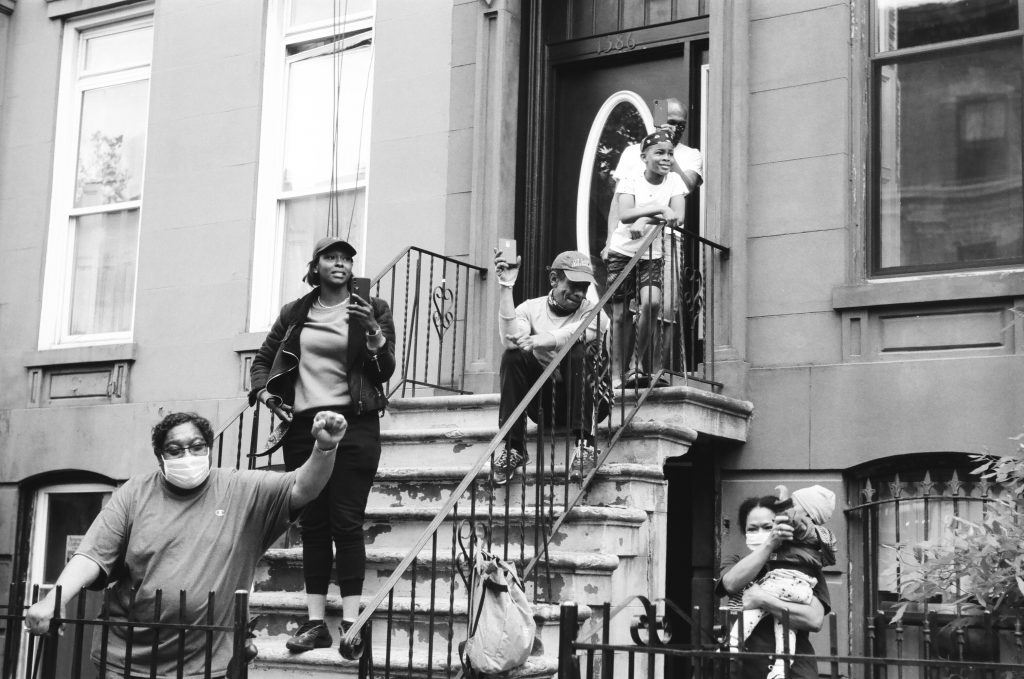 People on my block with fists in the air. Feeling hopeful that it will lead to some real change. Also worried that peoples' memories in this country are so short that when it's not trending on IG any more everyone will forget this moment.
Resilience / May  2020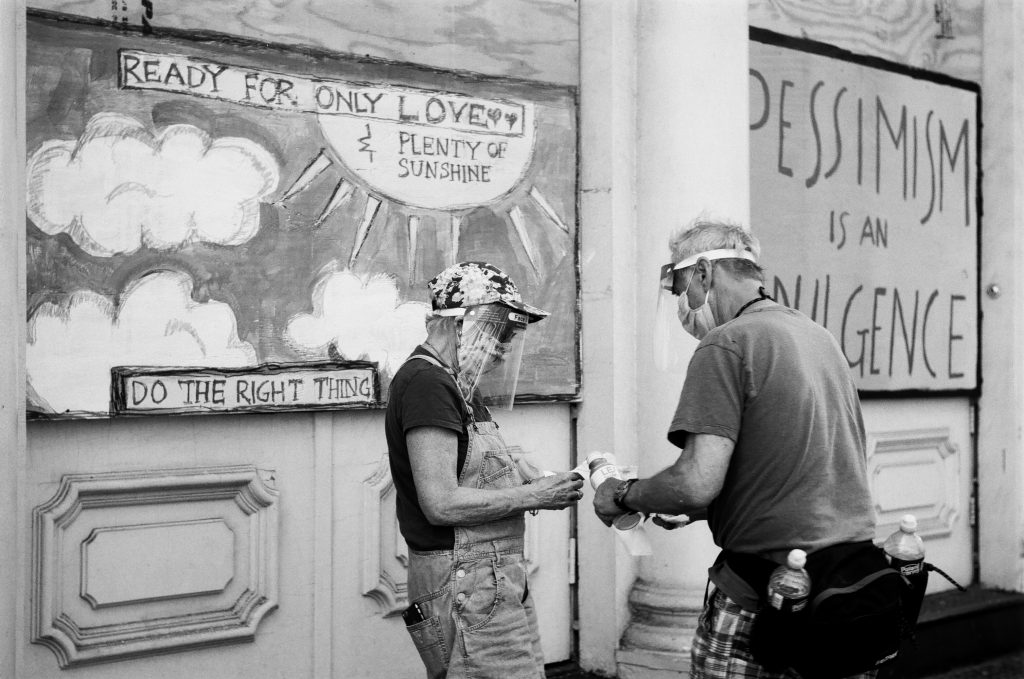 Intensity feels like it's ramping up. Protests, curfews, looting, constant helicopters… Amazing to see this old-school Soho couple making these murals after the looting.
More COVID / April  2020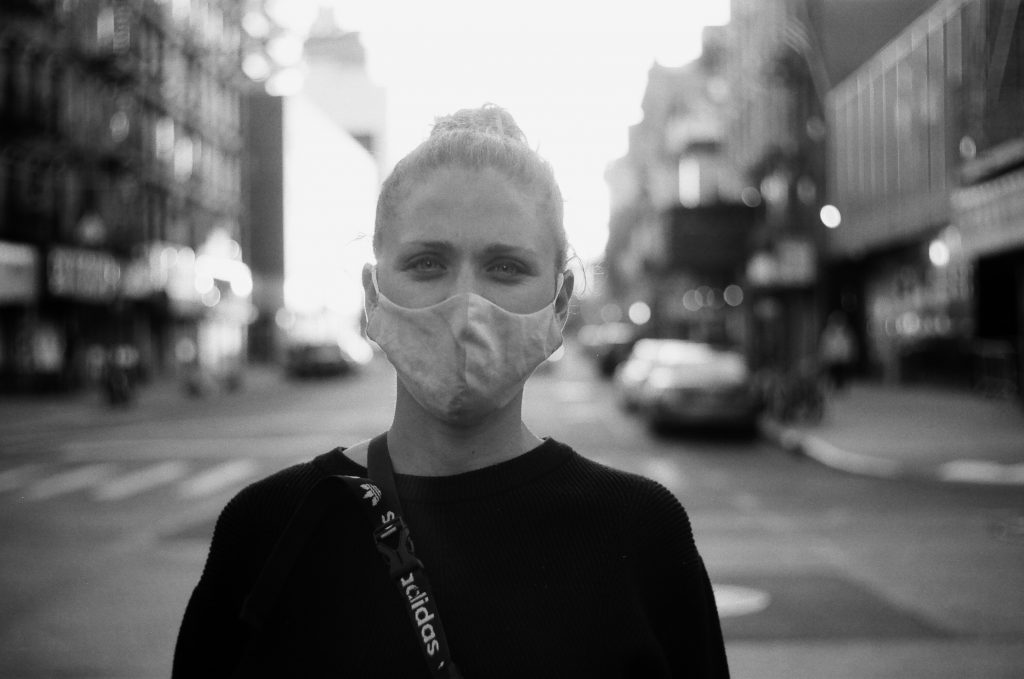 Shit's getting real.
COVID-19 / March 2020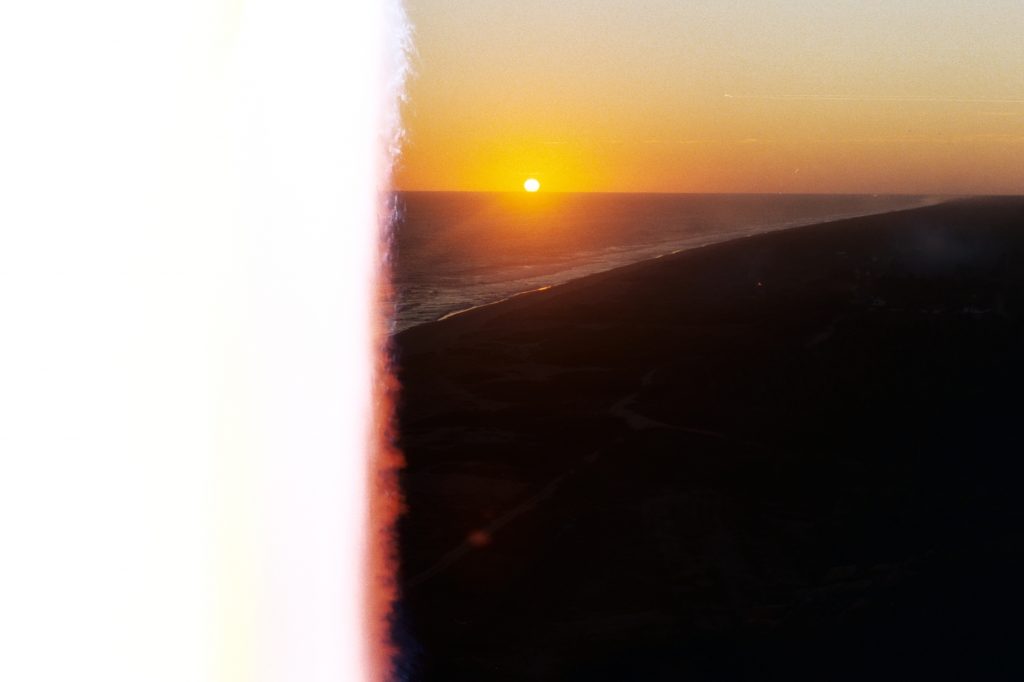 I was very excited to receive a three-month residency at the Centro de Artes de San Agustin in Etla, Oaxaca. Funded by the Conseil des Arts et Lettres du Québec and the Mexican Fondo Nacional para la Cultura y las Artes, the centre is a giant space designed by brilliant Oaxacan artist Francisco Toledo in a former textile mill, complete with studios, darkroom, and beautiful spaces to practice music and write. But then of course coronavirus came and the centre shut dow. I was told I had to go home as quickly as possible. So now I'm in quarantine like everyone else. Here's hoping I'll be able to go back soon enough.
Sierra Madre / February 2020
Met this amazing woman in the beautiful village of Lachatao, high up in the Sierra Madre. She sold me the most delicious maracuyas I've ever tried and then we went to her garden and ate oranges. Feeling the intensity and stress of making the film start to melt away.
Oaxaca / January 2020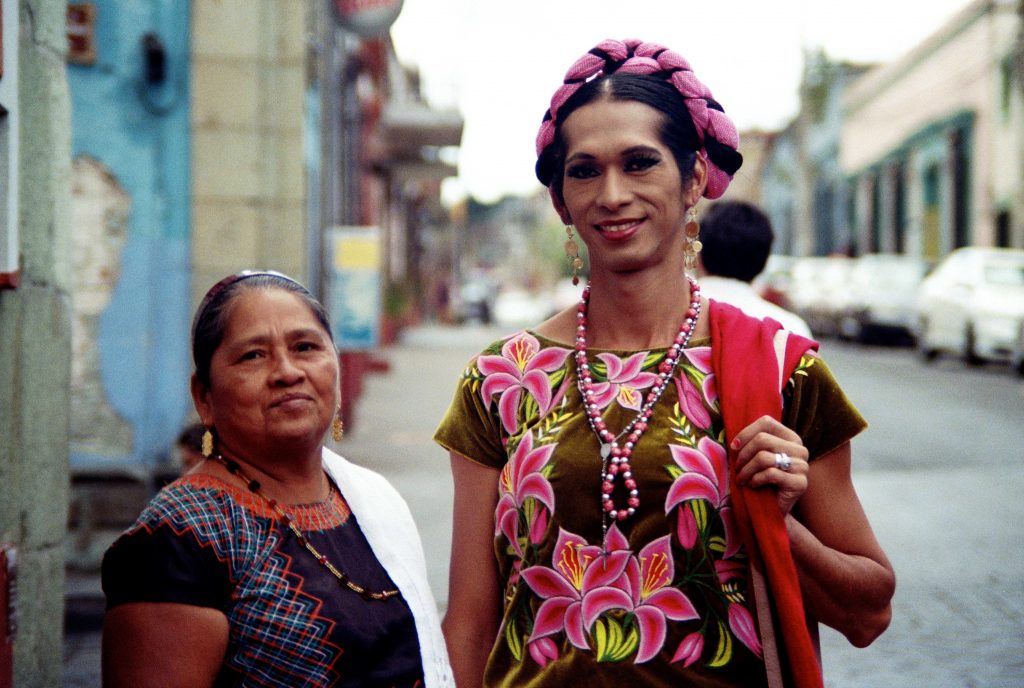 Finally finished the film. After a year of intensity and sleeplessness, it's time to escape and take a deep dive into Oaxacan nature and culture. Here's a photo of a muxe (a man who dresses in women's clothes and acts as a woman in Oaxacan culture) with his Mom on the streets of Oaxaca City.
Mix / December 2019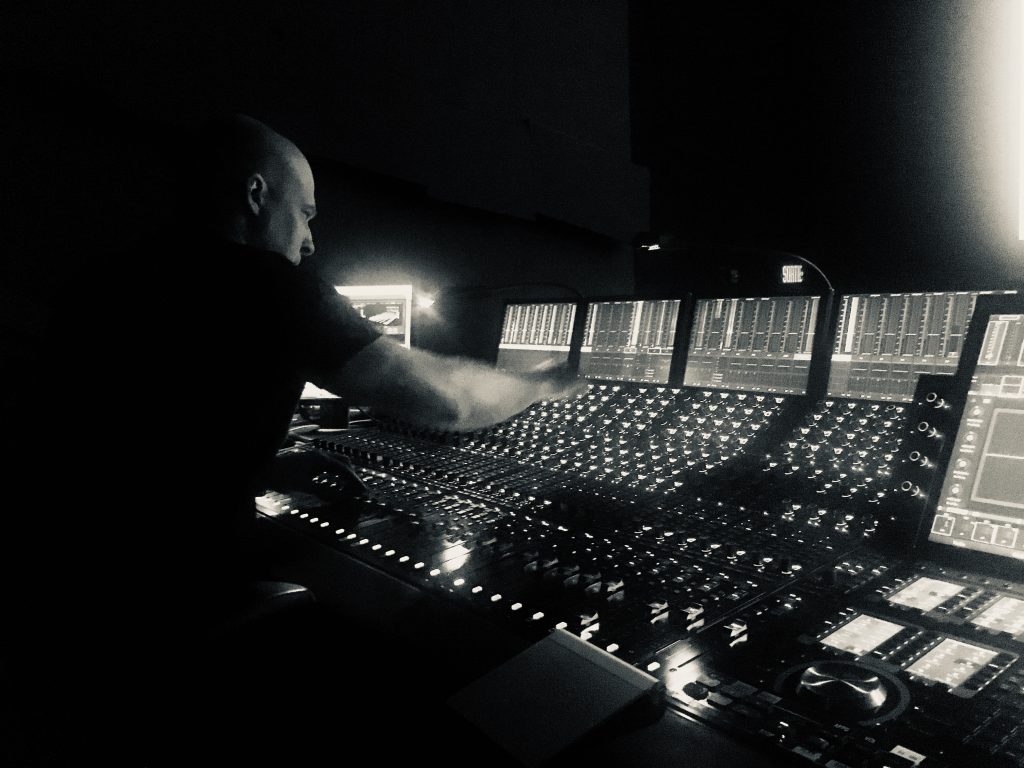 Working with the great Hans Laitres and Sylvain Bellemare (Oscar-winning sound designer of Arrival) on the sound design and mix for Sin La Habana. Pretty wonderful to be able to bring all of the music and sounds into a massive mix studio and finally hear them as they were meant to be heard.
Goa, India / November 2019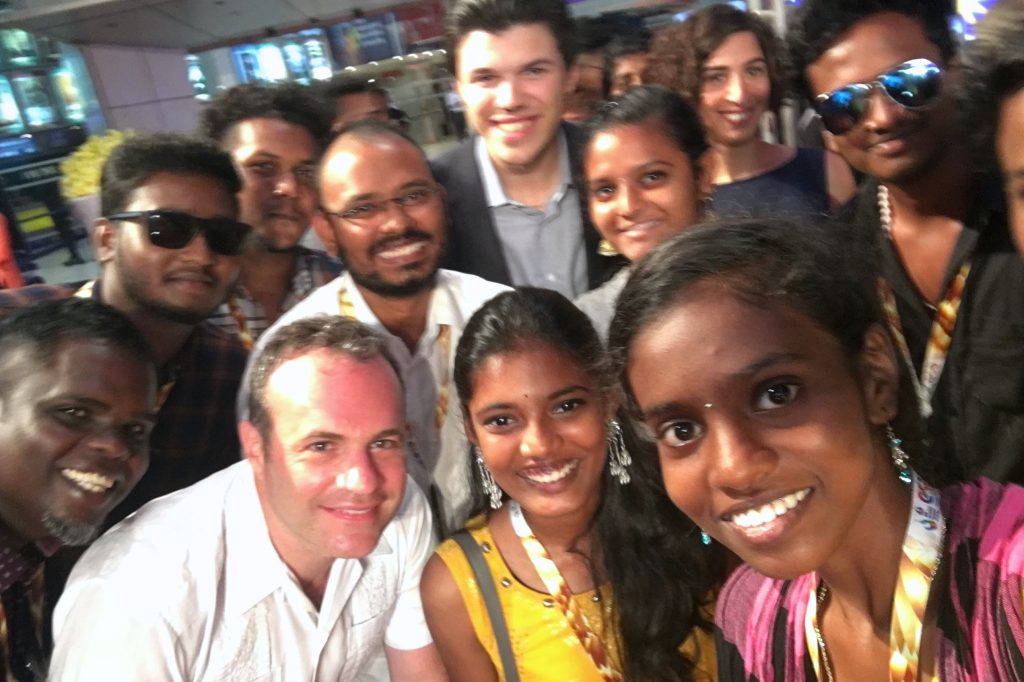 Took a little break from post to go to the International Film Festival of India in Goa. One of the most emotional screenings of my life. Huge, packed theatre. Then over the course of the film, at least a quarter of the people walked out. Which felt pretty lousy. And then after, by far the most emotional responses to a film I've ever had: tears, hugging, and an electric sense of excitement. People here are expressive! They either love it or hate it. We are far from polite North America. I'm into it.
Soundtrack Time / October 2019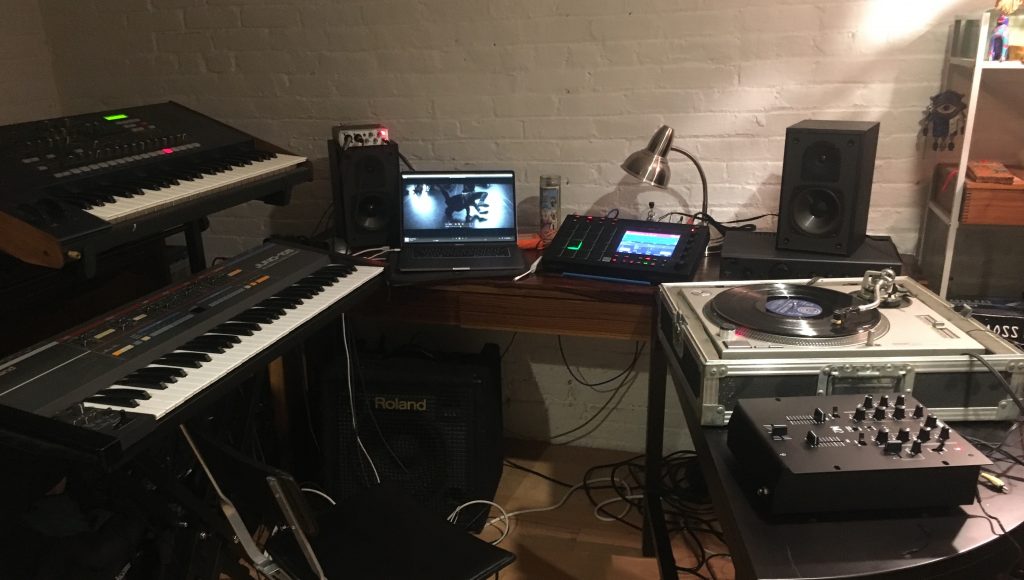 Time to switch hats and make the music for Sin La Habana. Set up a little studio in the basement and churning out beats and textures. Got a Juno-106 for deep beautiful synth pads and a MPC to make the beats. Steep learning curve on that box, but when it opens up, you can feel the spirits of Dilla and Dr Dre talking to you.
More Editing/ September 2019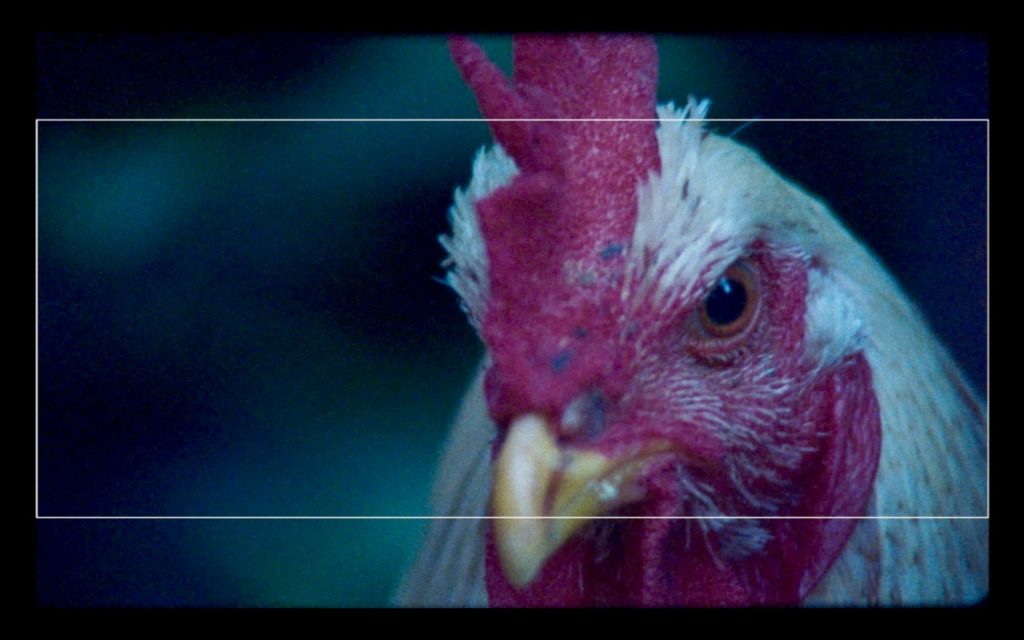 With this rooster as our guide, we're wrapping up the edit of Sin La Habana. The structure took its time to reveal itself to us… this movie has its own personality and seems to have a problem with authority. But I couldn't be more proud of where we ended up.
Bell Orchestre in Europe/ August 2019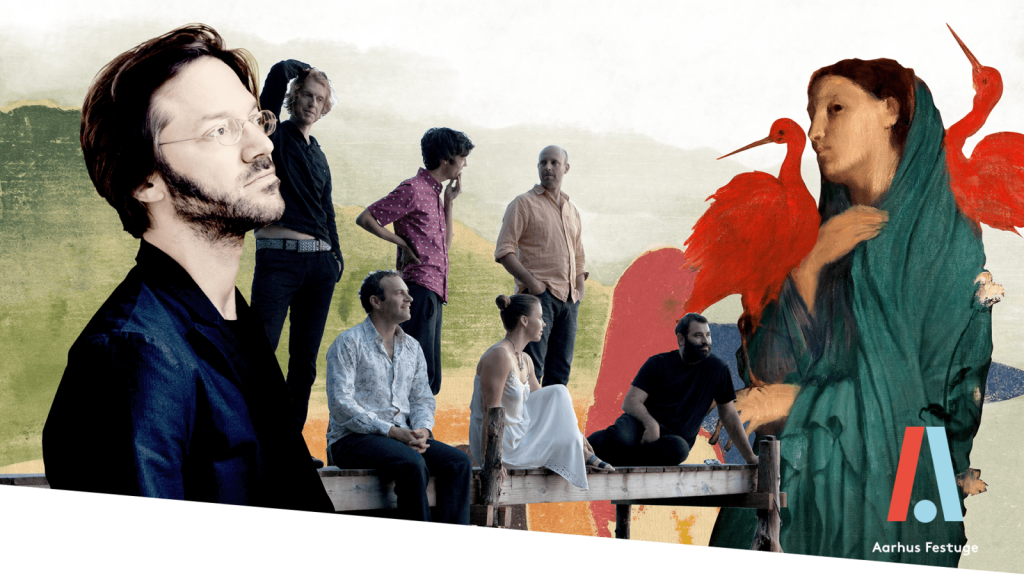 Bell Orchestre is back! Playing our first show in four years with a full orchestra in one of the fanciest concert halls in the world, the Hamburg Elbphilharmonie. Absolutely mindblowing experience, playing our still-unreleased record House Music with a 65-piece orchestra, arranged by Owen Pallett. The album is a single 43-minute piece that twists and turns through all kinds of vibes, from Mingus to Orbital to Stravinsky. I mean, not that we actually sound like those geniuses, but they're some of the inspirations. Holding that focus for 43 minutes in these giant concert halls was by turns terrifying and transcendent. So lucky that I get to still play with these jokers 20 years after we met at music school. And big up to our conductor and friend Andre de Ridder who wrangled the professional classism of the Aarhus Symphony Orchestra with our chaos and got it to sound like some sort of cohesive whole.
Editing Sin La Habana / June-July 2019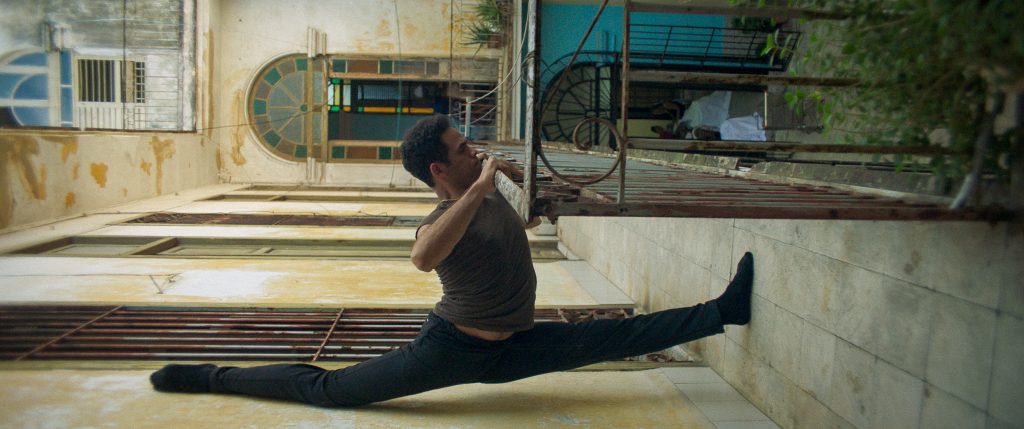 Yowza. This thing is a beast. But it's coming along. Charging forward with my talented and sensitive editor, Sophie Leblond.
Transatlantic Flight / May 2019
And another one. This one shot on the cliffs of Marin County, just outside of San Francisco.
Hot Tears / April 2019
Another video for talented musician and generally great guy Leif Vollebekk. Again, featuring my friend and brilliant choreographer Axelle Munezero.
Sin La Habana Shoot! / Winter 2019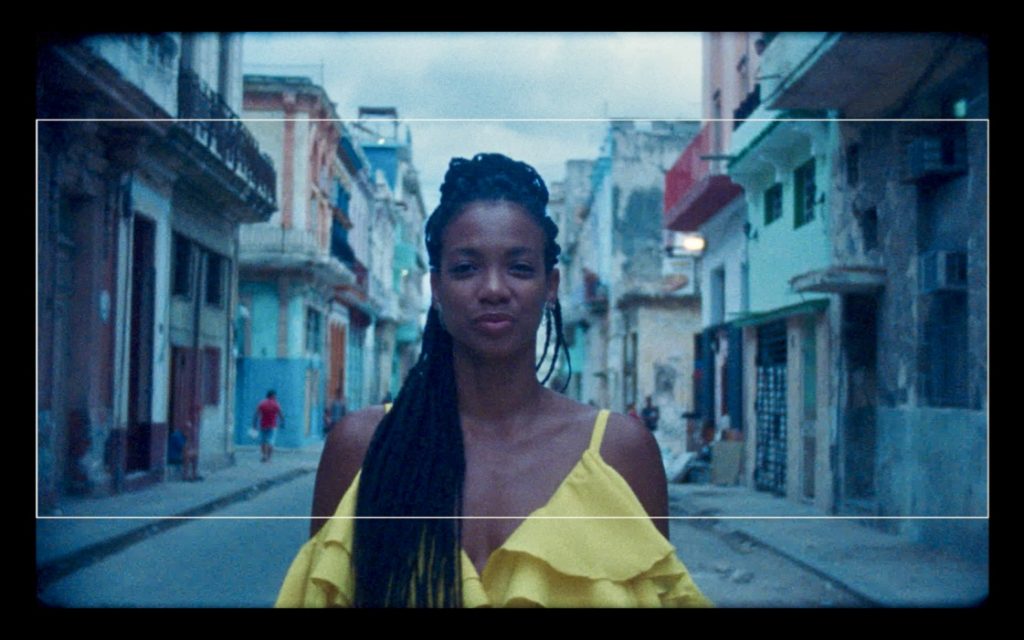 It's on! More electrifying and exhausting than I had even imagined. So happy with the way things turned out. Despite working mostly with actors with no professional experience, the cast did an amazing job. Very glad to have worked with ballet star Yonah Acosta, who had to learn to act, rather than working an actor who would have had to fake being a ballet dancer. Big up to principal cast Yonah Acosta, Evelyn O'Farrill, Aki Yaghoubi, and Julio Hong. Not to mention the rest of the cast, amazing production team in Cuba and Canada, and of course, super-talented and hard-working cinematographer Juan Pablo Ramirez, who completely understood the fever dream I was after and was able to capture it. 16mm hallucinations, sacrificed chickens, ballet, a meatpacking plant, sex, and betrayal… now we just have to see if it all works together.
Sin La Habana Final Prep / November 2018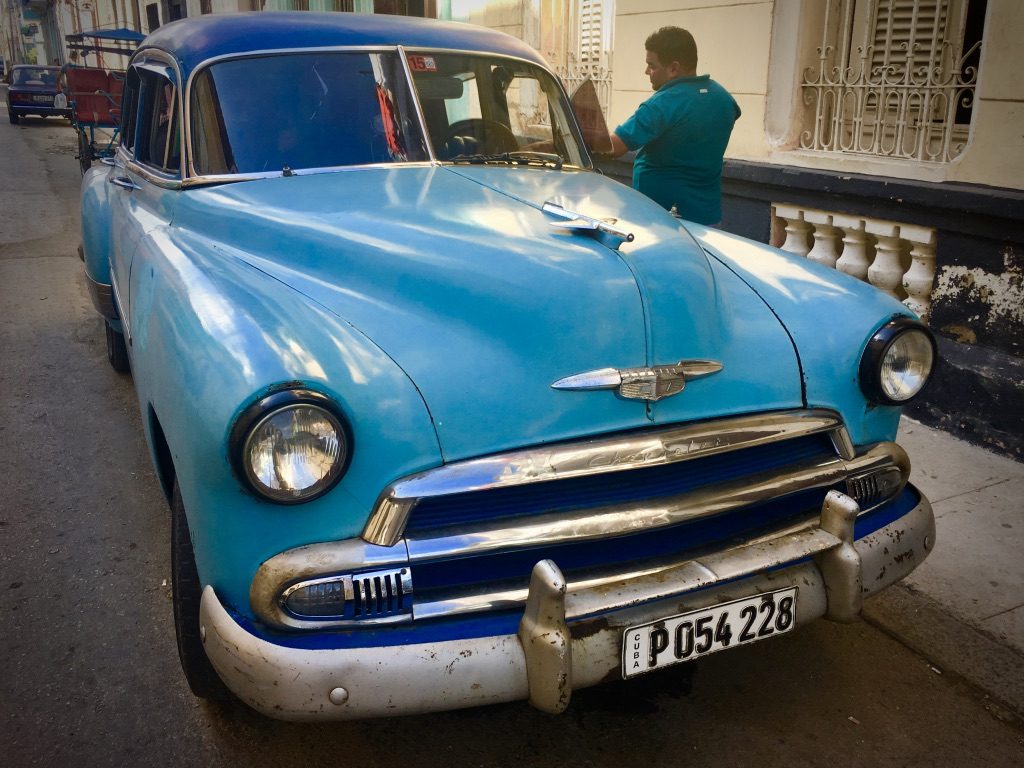 Final casting and location scouting in Montreal and Havana. Nerves, excitement, not enough money, but a hell of an adventure about to hit. Plus, this is our location scouting vehicle.
Seven Last Words Avant-Premiere / October 2018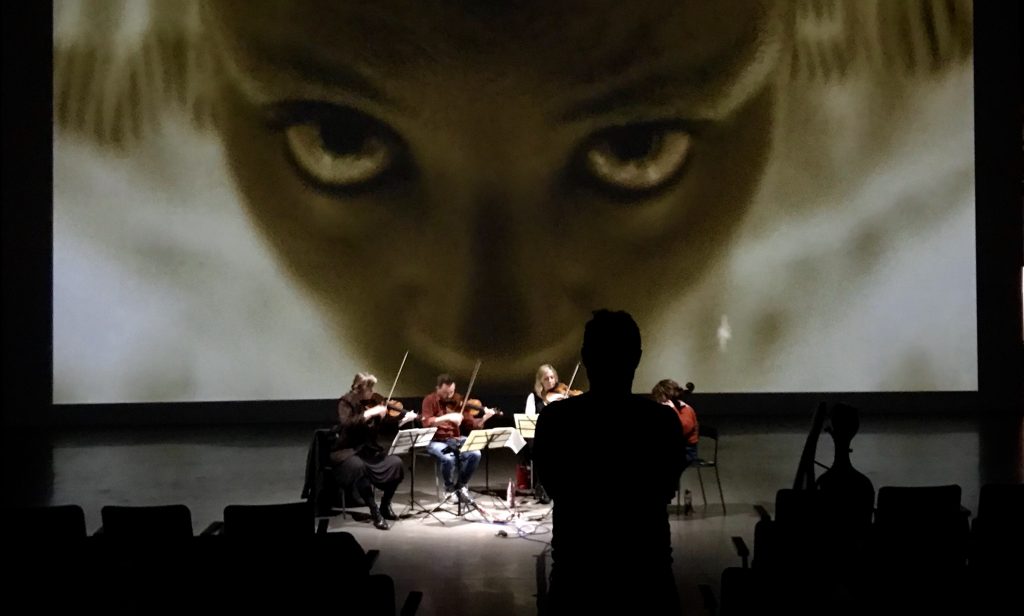 A dream comes true with the avant-premiere of The Seven Last Words at Arsenal Art Contemporain in Montreal, with my lovely friends of The Callino Quartet accompanying the film live. This is from a rehearsal on the day of the premiere with Axelle Munezero staring at me from the screen.  Official premiere at Rotterdam IFFR!
Sin La Habana Touch-Ups / September 2018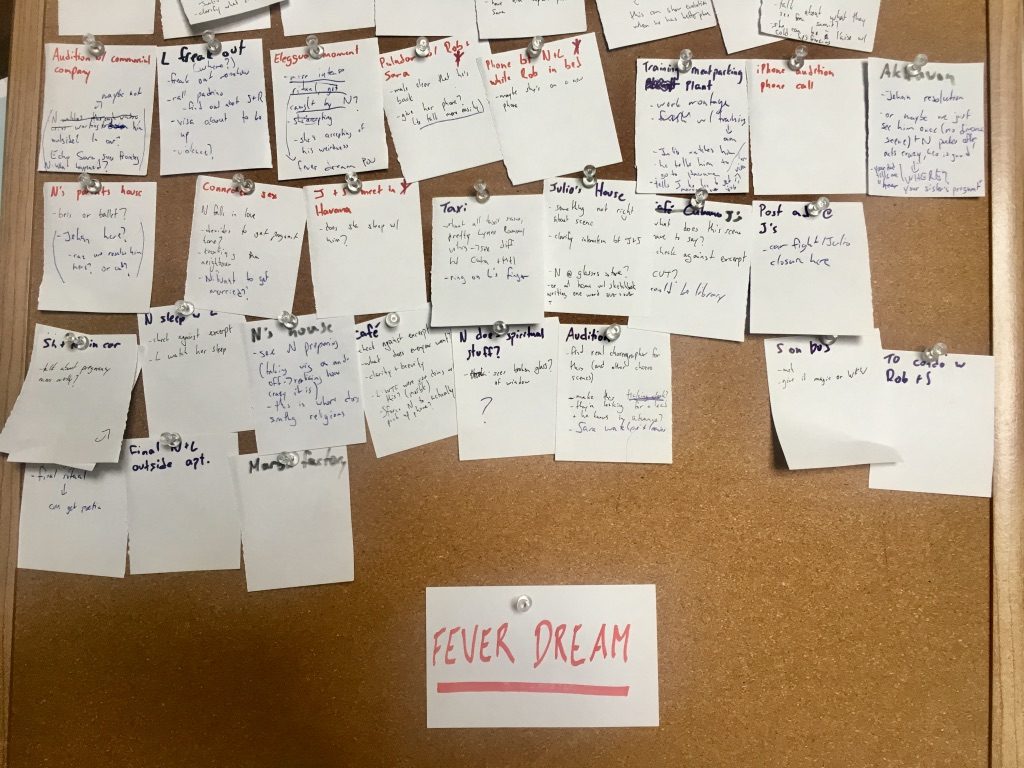 Final script touch-ups to Sin La Habana. With an important reminder in red: FEVER DREAM. Gotta keep this movie wild.
Toby's Birthday in Venice / August 2018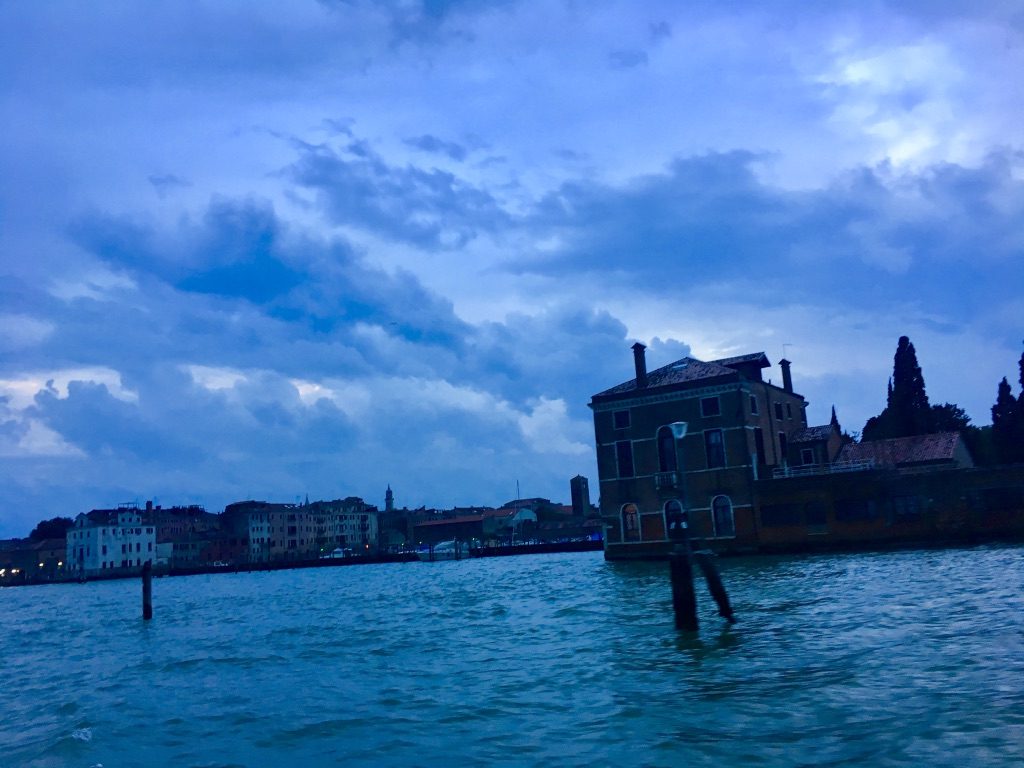 Helped to organize the best 40th birthday party ever for a beautiful man, Toby Rzepka, featuring a psychedelic scavenger hunt through the streets of Venice.
Sin La Habana Prep / June-July 2018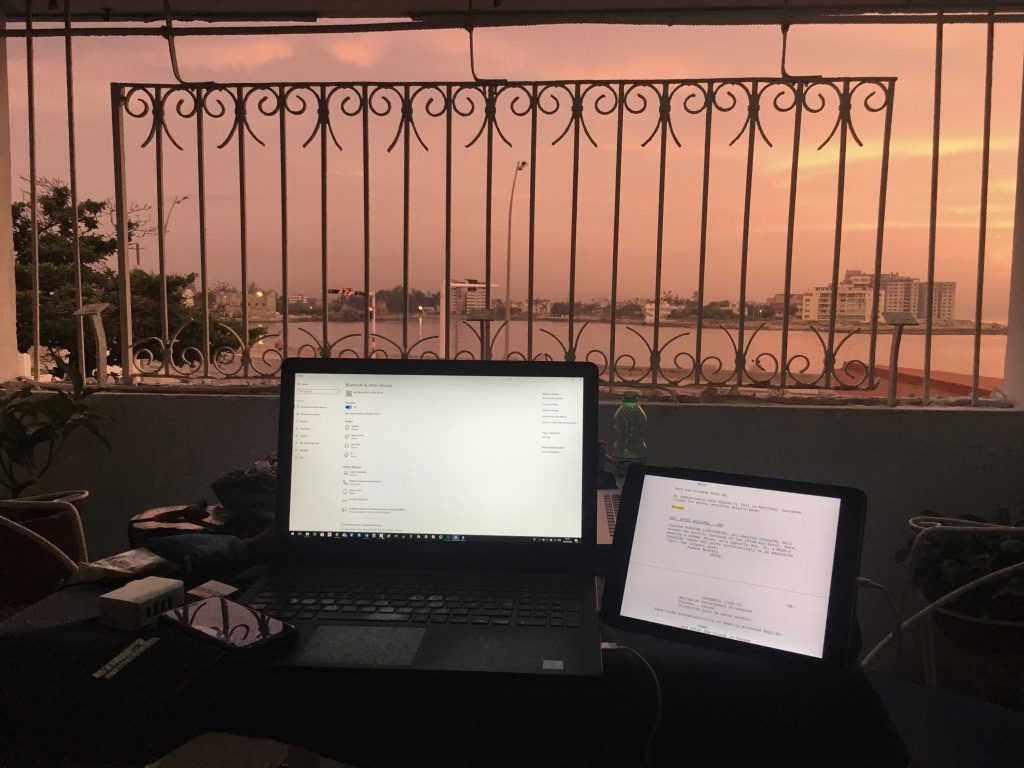 Things are getting real with the prep for my first feature Sin La Habana. This is a photo from sunset from co-writer Pablo Herrera's apartment in Havana as we were working on the script.
Honeymoon in Greece and Italy / May 2018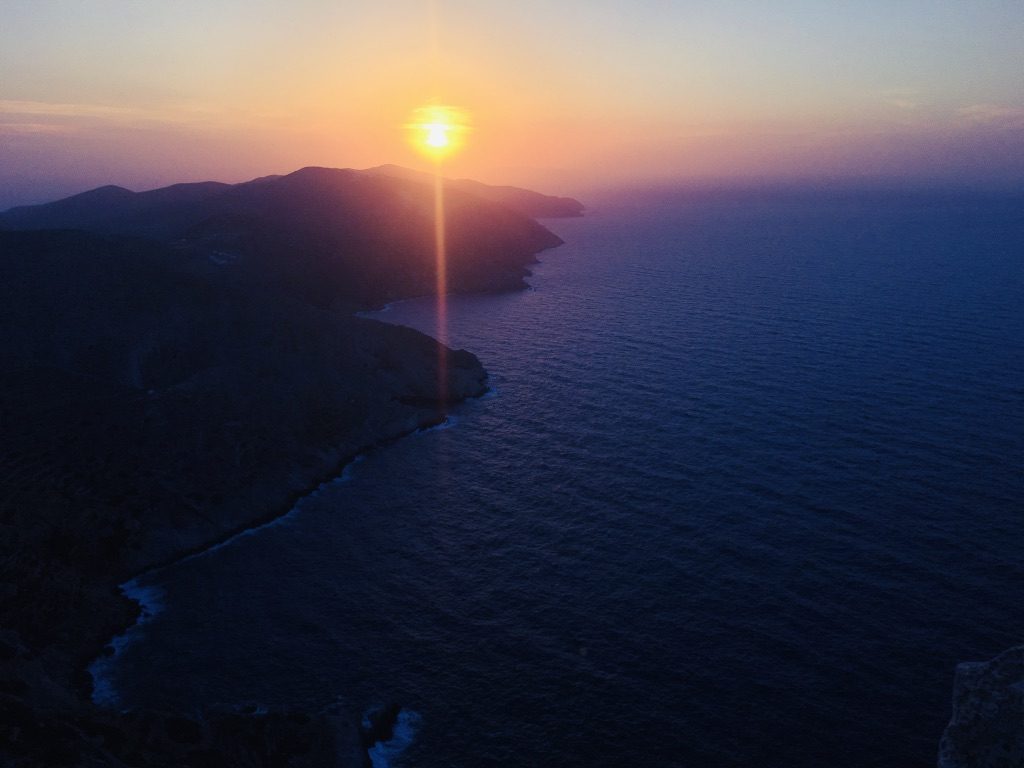 Did the ole Greece-Italy paradise honeymoon. So good to get away from it all with my lady. The blue colour of the sea in the Greek islands is even more insane than I thought possible. Electric and soft at the same time. I want to live in that blue. Can't stop dreaming about it.
Leonard Cohen in Hydra / April 2018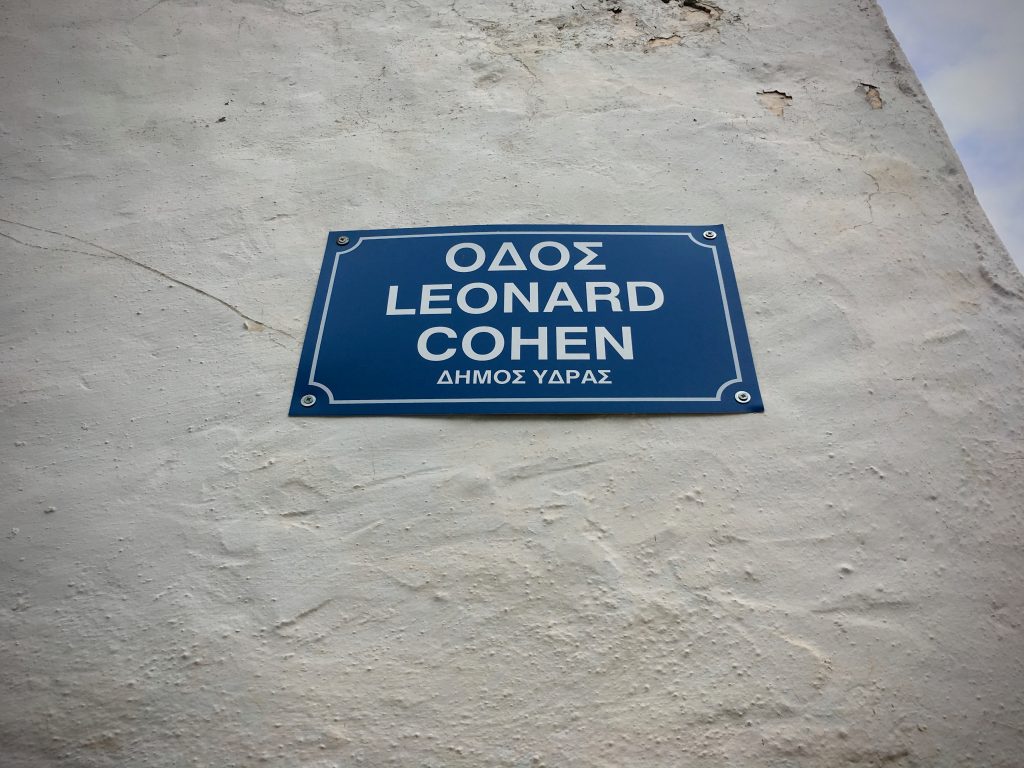 Unfortunately, my Leonard Cohen film "There's A Crack in Everything", of which I'm very proud, cannot be shown publicly. Because there are lying vultures in the music industry with power who want to feed off of a dead poet. But if you want to see it, I can send you a private link. This is his house in Hydra, Greece.
Eat the Meat, Leave the Bones / March 2018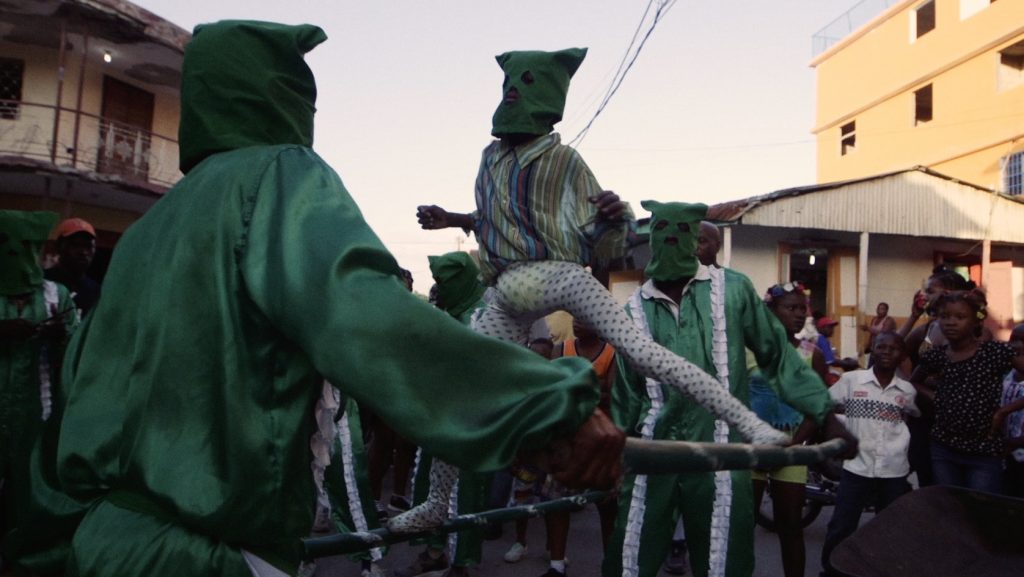 Working on a music/dance/fever dream documentary in Haiti with roots vodou band Lakou Mizik and Grammy Award-winning DJ Joe Ray. This is going to be a mindbender.
The Seven Last Words in Haiti/ February 2018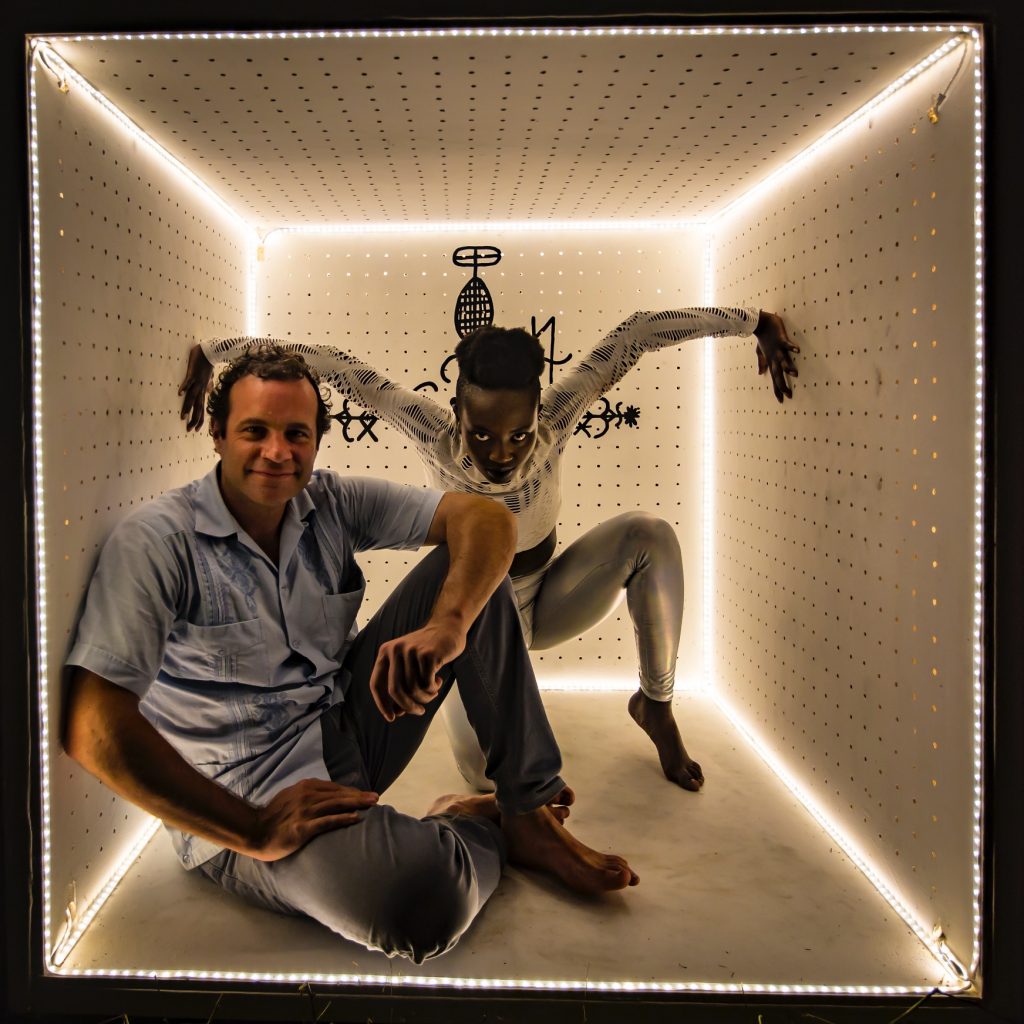 Shot the Introduzione and Terremoto of The Seven Last Words in Haiti. What a trip. Tom anders was the aerial cinematographer. This is the guy who shot the aerial sequences in Point Break and a few James Bond movies. Such an honour. Great guy too, along with his wife Denise, who did the stunts. And had the opportunity to work with Axelle Munezero again for the dance sequences.
The Seven Last Words in Louisiana / January 2018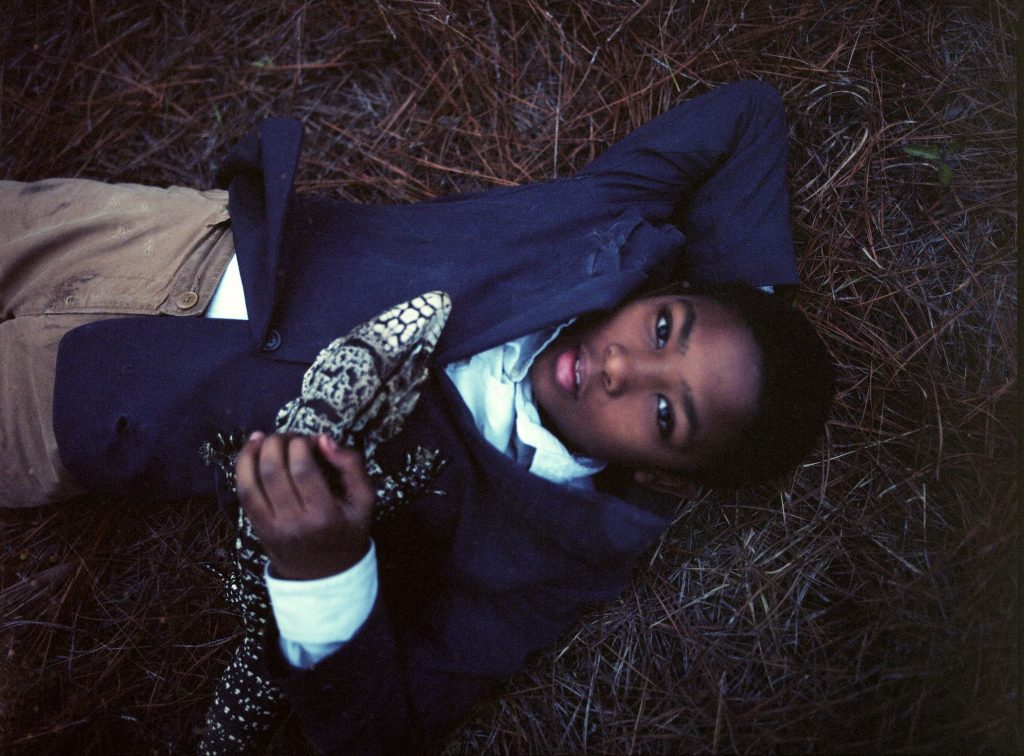 Shot my first segment of the omnibus project I'm leading called The Seven Last Words, based on the music Joseph Haydn wrote to accompany the seven last phrases Jesus is said to have uttered as he was dying. This segment ("It Is Finished"), starring Nehemiah Brown, was shot in Louisiana and Mississippi with an amazing crew and actors. Not to mention mindblowing locations. So privileged to have been able to have this experience.
Into the Ether / December 2017
Made a music video for my pal Leif Vollebekk in a giant aquarium and a club in NYC with Hannah Holman as star.
Clara Furey at the MACM / November 2017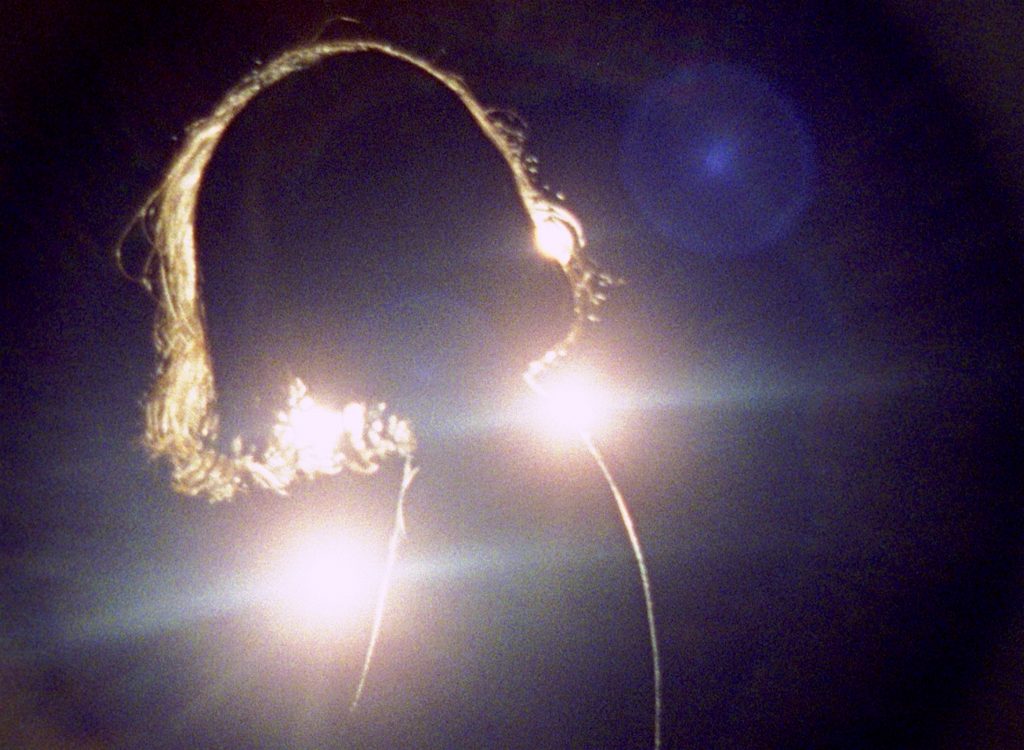 Filming incredible dancer/choreographer Clara Furey on 16mm with a Bolex for her piece "When Even The" commissioned by the MACM for their Leonard Cohen exhibit.
Brad on my rooftop / October 2017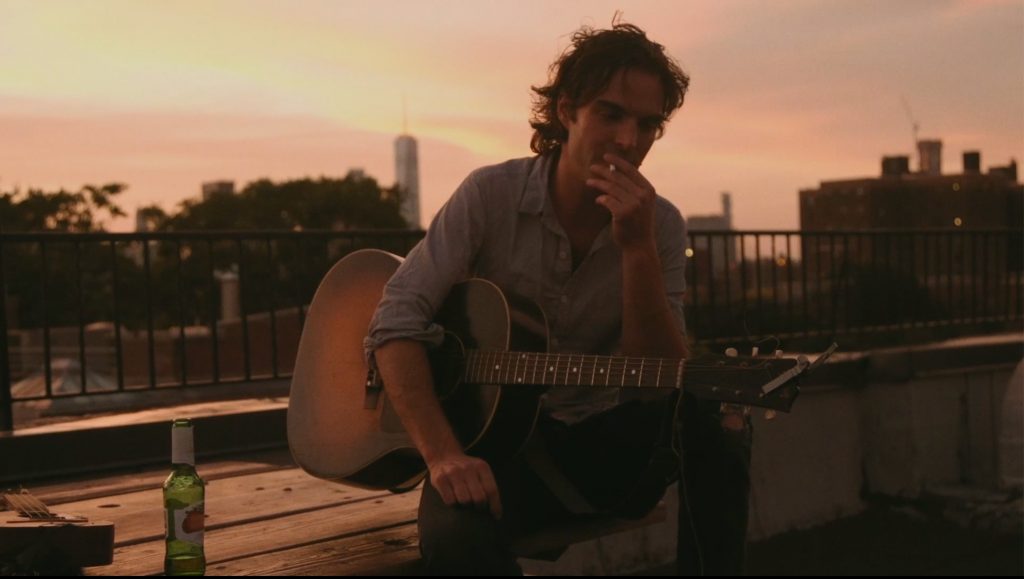 The great Brad Barr doing a cover of Leonard Cohen's Tower of Song on my rooftop in Brooklyn for my film A Crack in Everything.
The Real Wedding / September 2017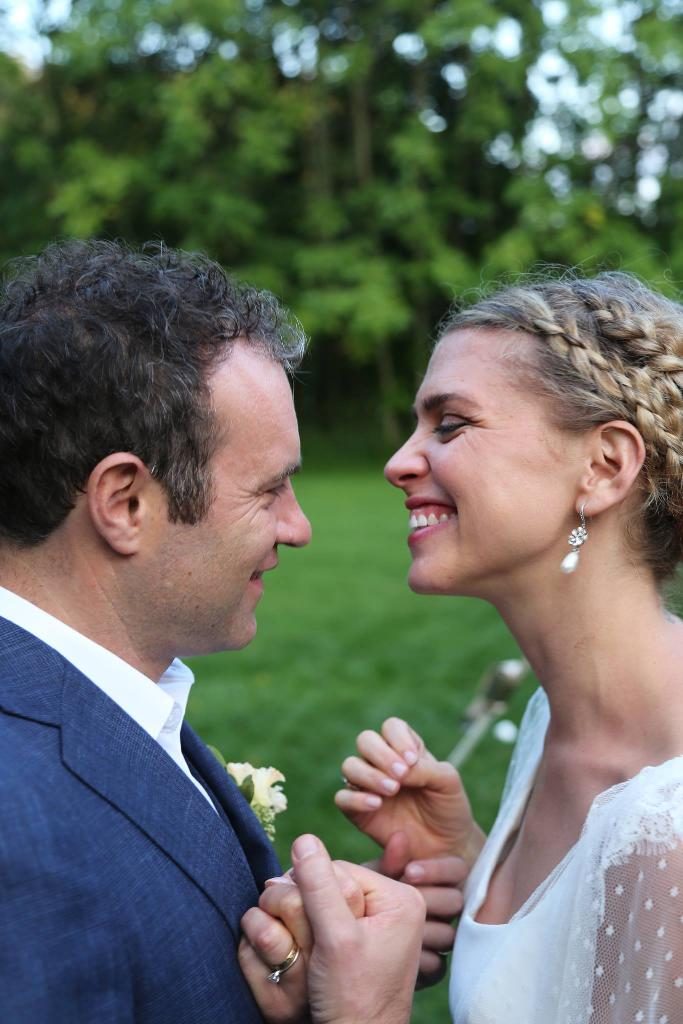 Married this incredible woman. I'm a lucky guy. Great people came from all over, waited out the rain, played music, and danced in a field. My aunt Farzaneh wins MVP for Persian food and outbursts of passionate singing.
A Crack in Everything / August 2017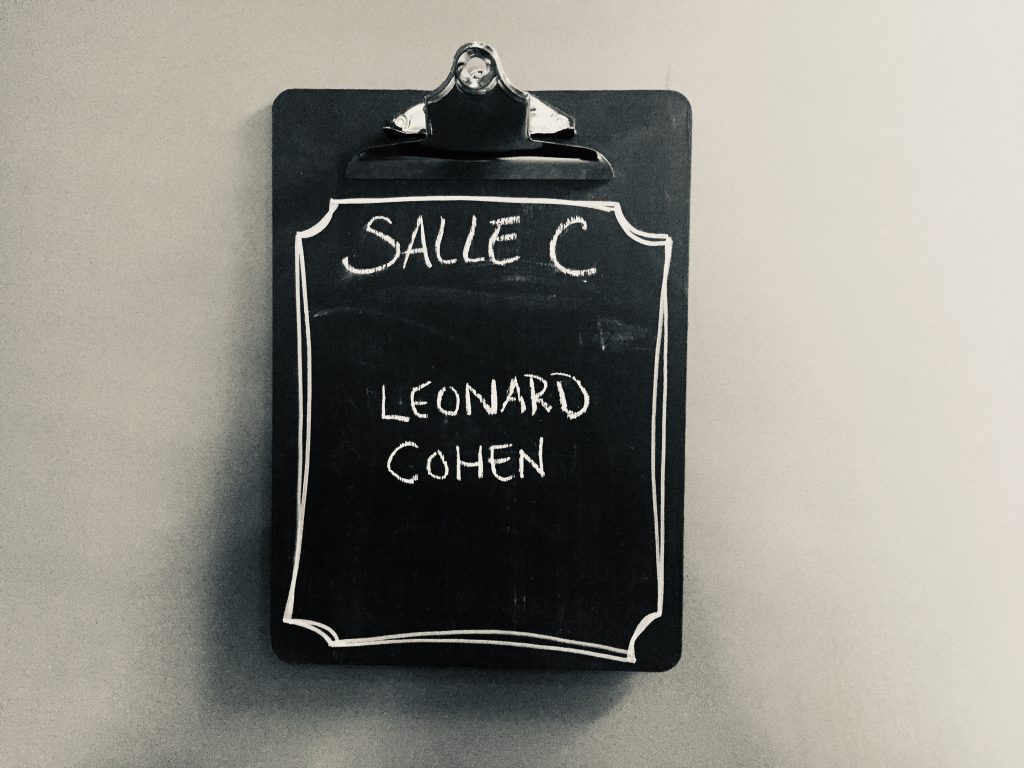 Starting to edit a film about Leonard Cohen with Sophie Leblond, commissioned by the CBC and Musée d'art contemporain de Montréal.
Brooklyn Summer Heat / July 2017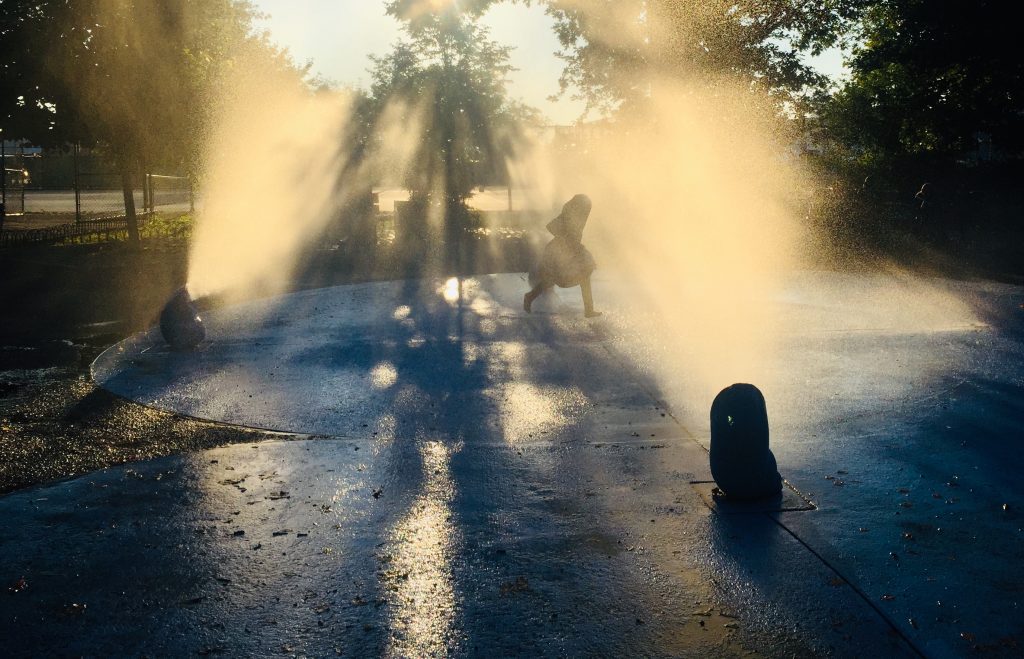 La La Lies / June 2017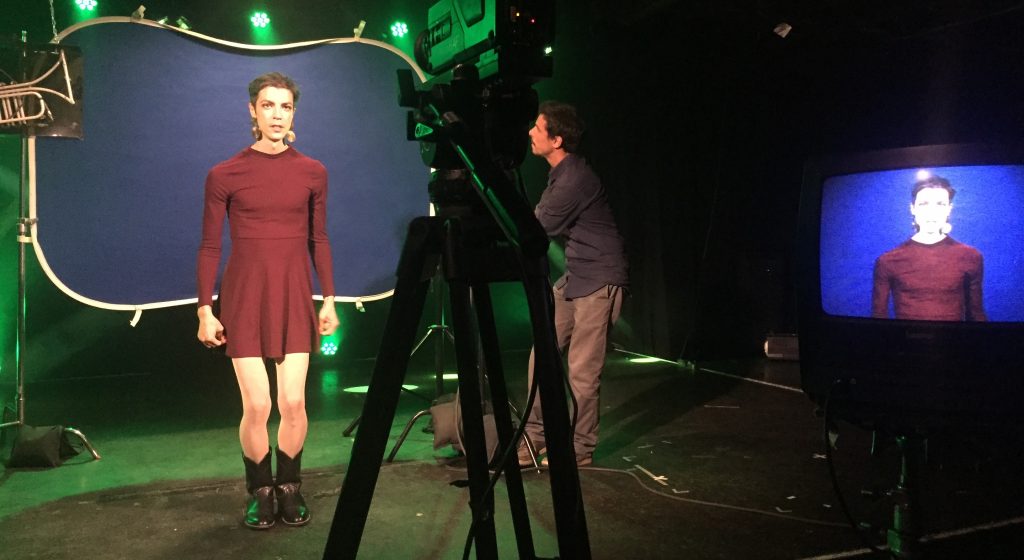 Made a video for Basia Bulat's La La Lies, inspired by a trippy video of Leonard Cohen singing on Belgian TV in the early 1990's. This is my friend and bandmate Stef Schneider in drag as one of Basia's backup singers.
Hop The Fence / May 2017
Shot and directed a music video Blood and Glass, mixing zombie vibes with Busby Berkeley choreography. So fun collaborating with singer Lisa Moore-Iwanicky and choreographer Axelle Munezero (as well as all of the dancers!).
Silent Moon / March 2017
Made a music video in New Orleans for Little Scream with almost no money, but with a great idea from Laurel and a great performance in a freezing swimming pool from NOLA drag superstar Neon Burgundy. Sea monsters meet drag via beautiful music.
Mimo & Boombo / February 2017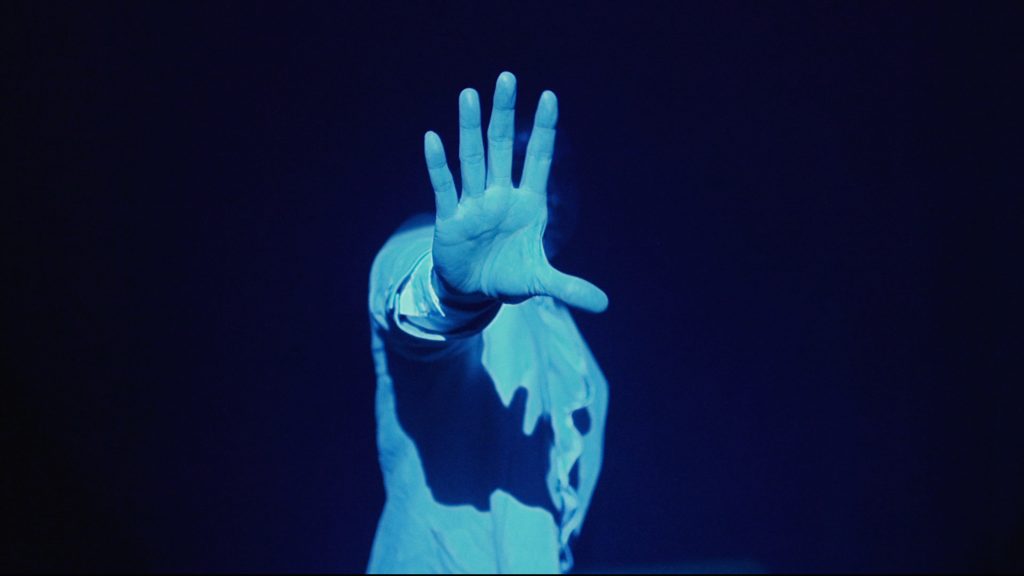 Worked with Mimo & Boombo, a couple of talented, lovely street dancers from Montreal and made a crazy little dance film in a barn in the middle of nowhere in New Jersey. It was -7 degrees in the barn and by 3am we were losing our minds and on the verge of hypothermia, but I think we made something pretty magical. It premiered at the amazing 100Lux urban dance festival in Montreal and will be traveling around to festivals.
Harry's Dep / January 2017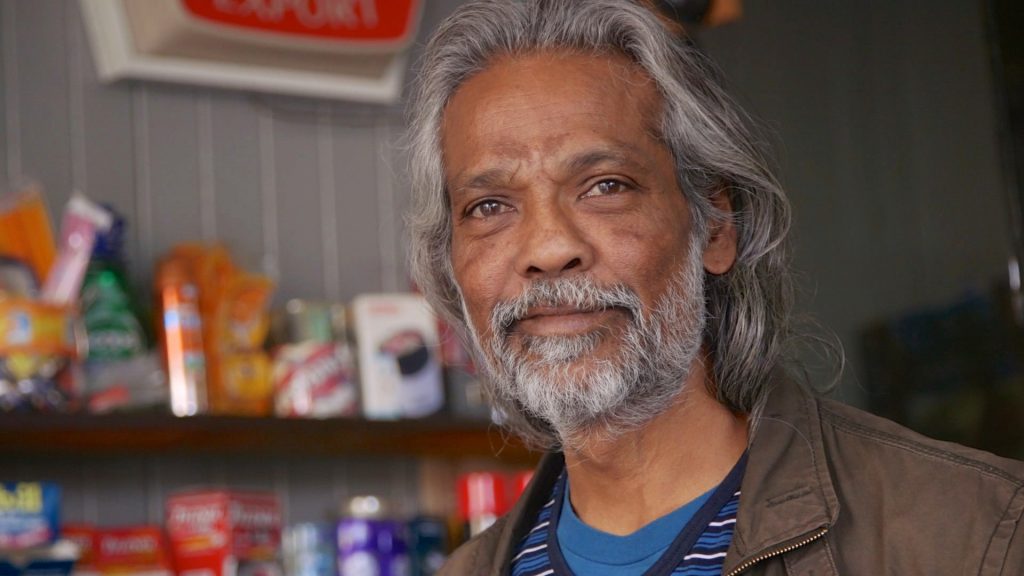 The CBC released a little doc I made about the legendary institution that is Harry's Dépanneur in Montreal. People come here for wisdom, beer, and sometimes, to buy Harry's abstract paintings. You can see it here.
California / December 2017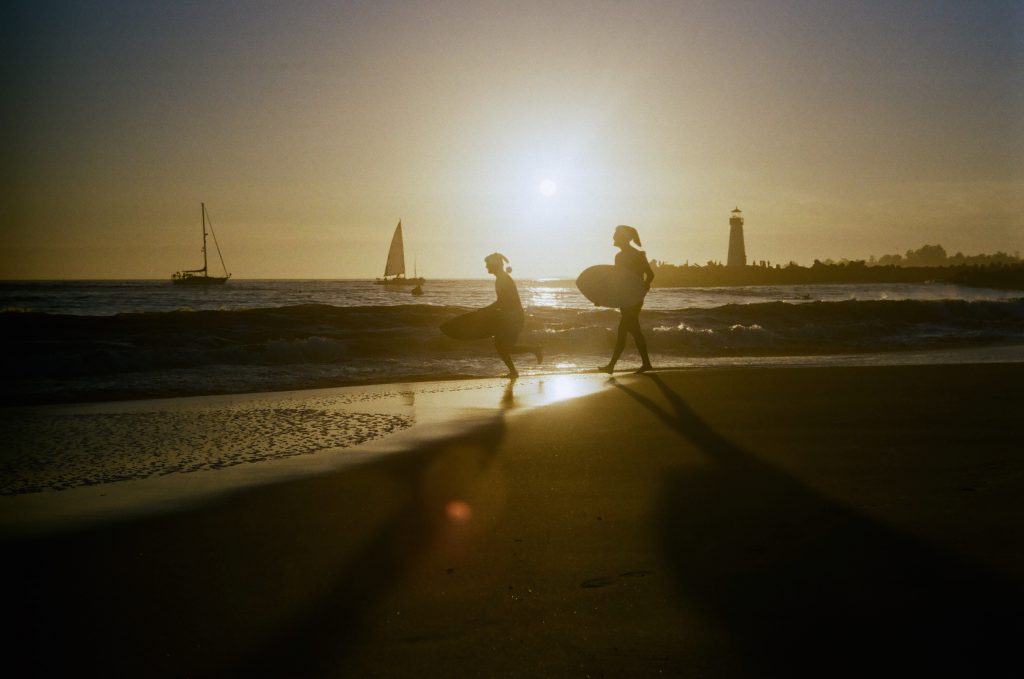 Family and friend time in beautiful California. I don't know if I'll ever get the pulse of that place, but it sure is pretty.
Belgium-Cuba / November 2017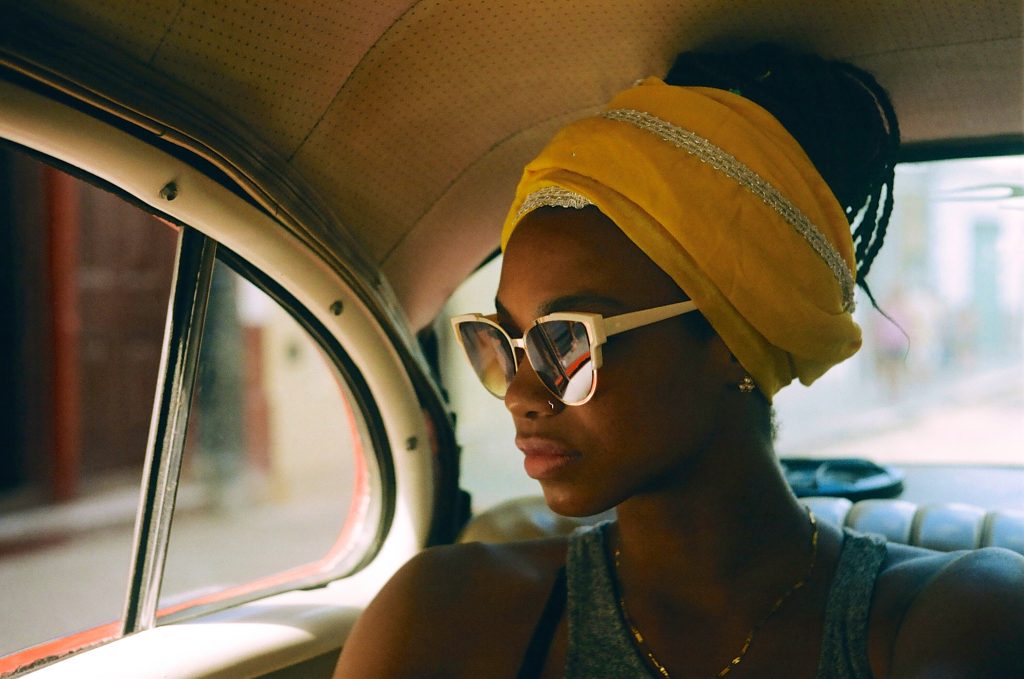 Gave a masterclass on "Hallucinatory Documentary" at the Sound Image Culture organization in Brussels, based on my Rituals of Catharsis series that I shot in Haiti and India. Speaking for seven hours and then curating a screening for European academics was an intense experience, to be sure, but in the end, a rewarding one for everyone (I hope?)
Then off to Havana for visual research for my feature film "Sin La Habana". Worked with Juan Pablo Ramirez, a super-talented cinematographer from Mexico, and Menaïc  Raoul, the Canadian producer, as well as a local producer, Vanessa Batista. It was a great time, and really inspiring to to finally film the locations we will be shooting in, and to hear the dialogue spoken in context.
Leif Vollebekk / October 2016
Shot a couple of low-budget music videos in Florida with my talented friend Leif Vollebekk. For this one we just danced up and down the beach at magic hour until we got kicked out.
Colombia / September 2016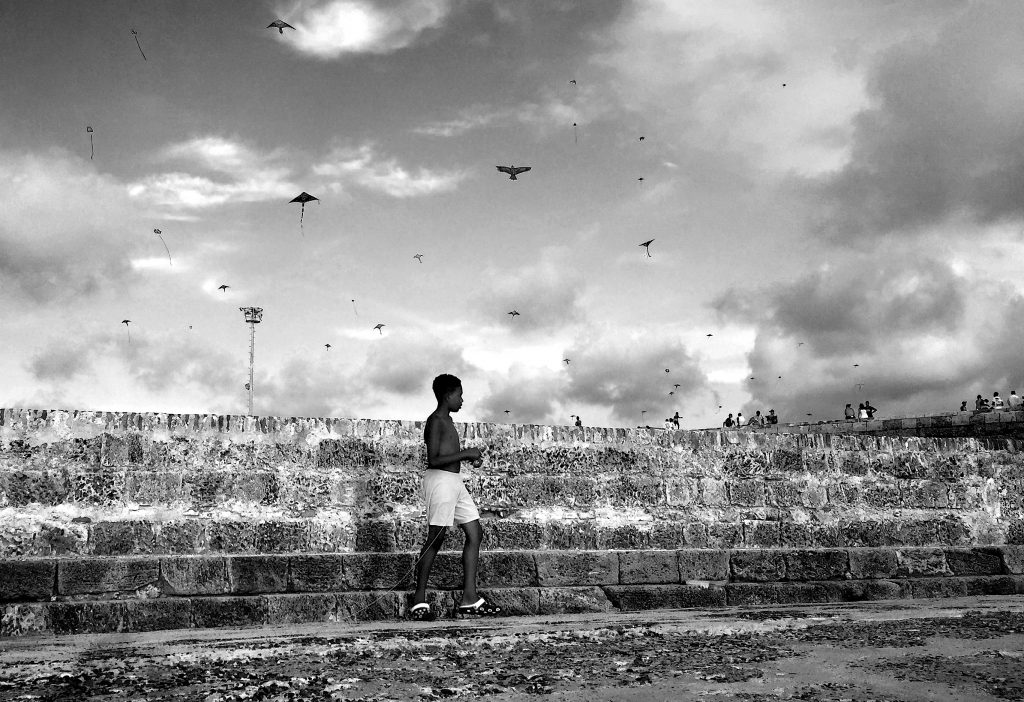 Made a music video in Colombia for an old pal from music school, Roberto Lopez. We were in Cartagena on the Caribbean coast, looking into the roots of cumbia. Such an inspiring mash-up of Jamaican, African, and Latin culture.
New England / August 2016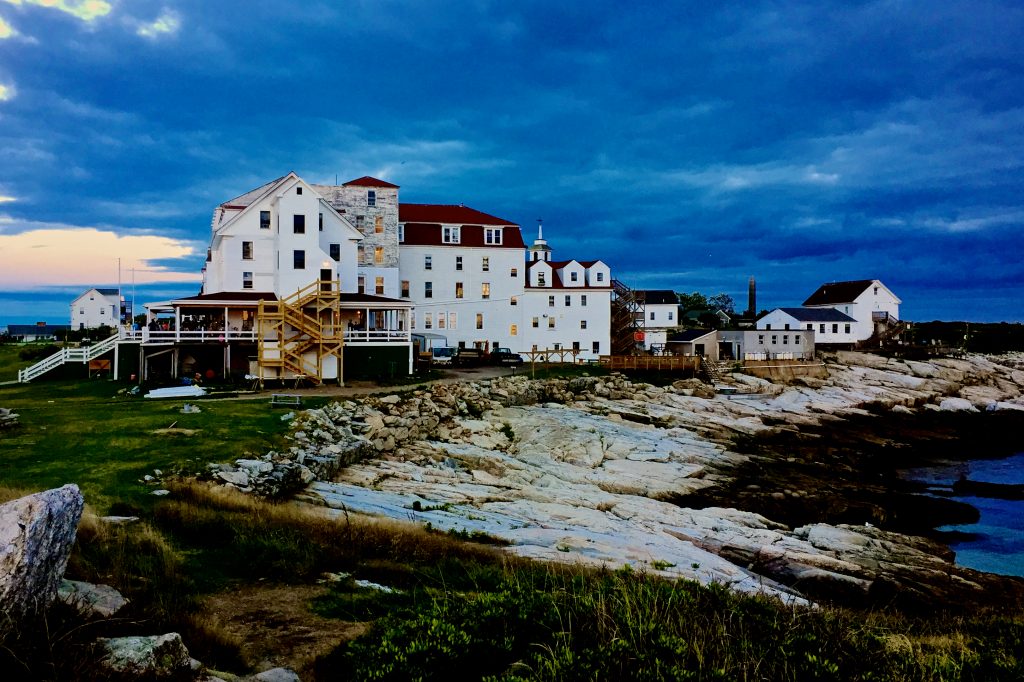 Writing and traveling around beautiful creepy New England. So many great friends, family, cottages, lakes, and scary-ass pickup trucks with Trump bumper stickers. On a more exciting note, while on Star Island I proposed to my beautiful girlfriend, Ashley, and the proposal was accepted. I'm a lucky guy.
NYC / July 2016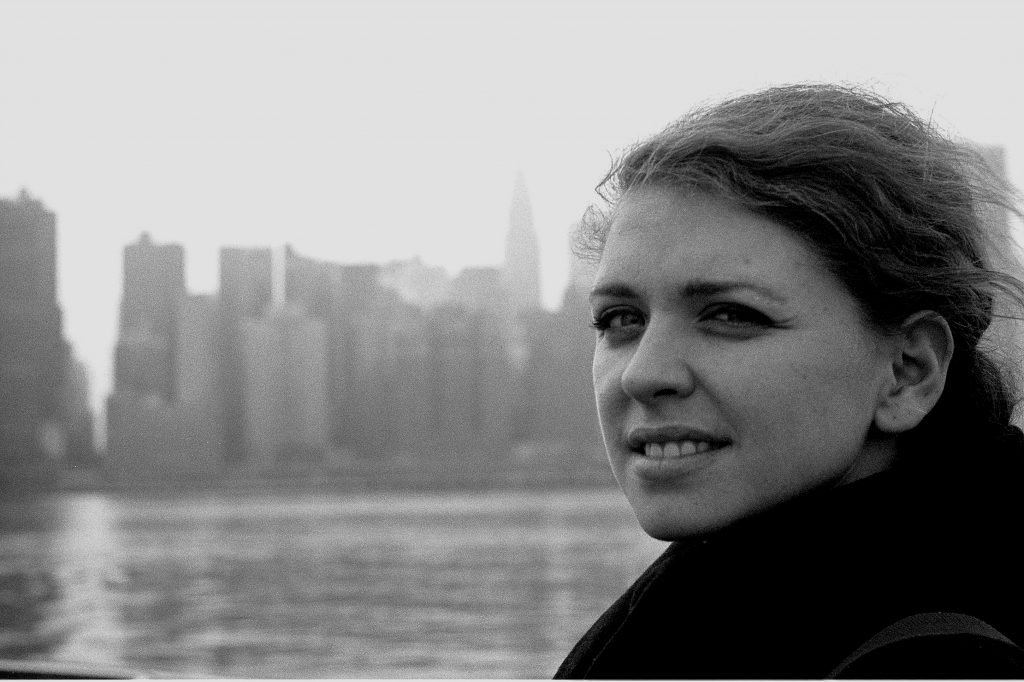 Decided to spend some time in NYC with my lady. If I don't do it now I figure I'll get old and scared, so here we are. Who knows how long. Writing a script, playing dominoes, speaking Spanish and Kreyol almost every day. I love it.
Bell Orchestre / June 2016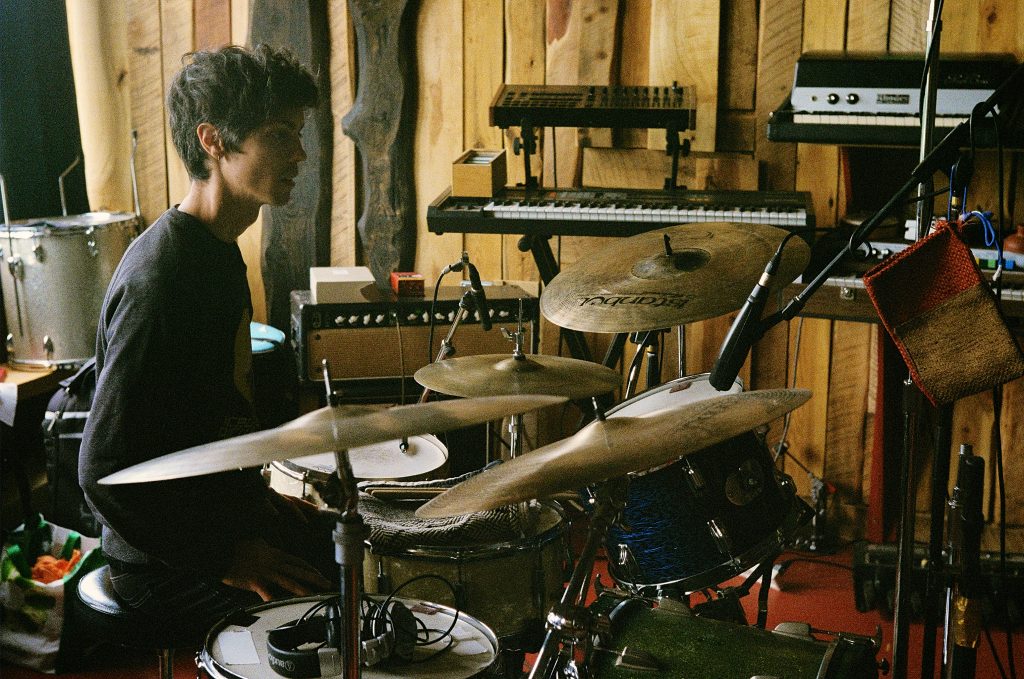 Old band back together in Montreal, making some dreamy hypnotic weirdness, and a big birthday.
New Reel / May 2016
I made a new reel! It's a strange thing, to take a bunch of totally disparate projects and try to make them into a seamless schizophrenic music video of the last years of my life, but it's a fun exercise.
Lévis, Qc / April 2016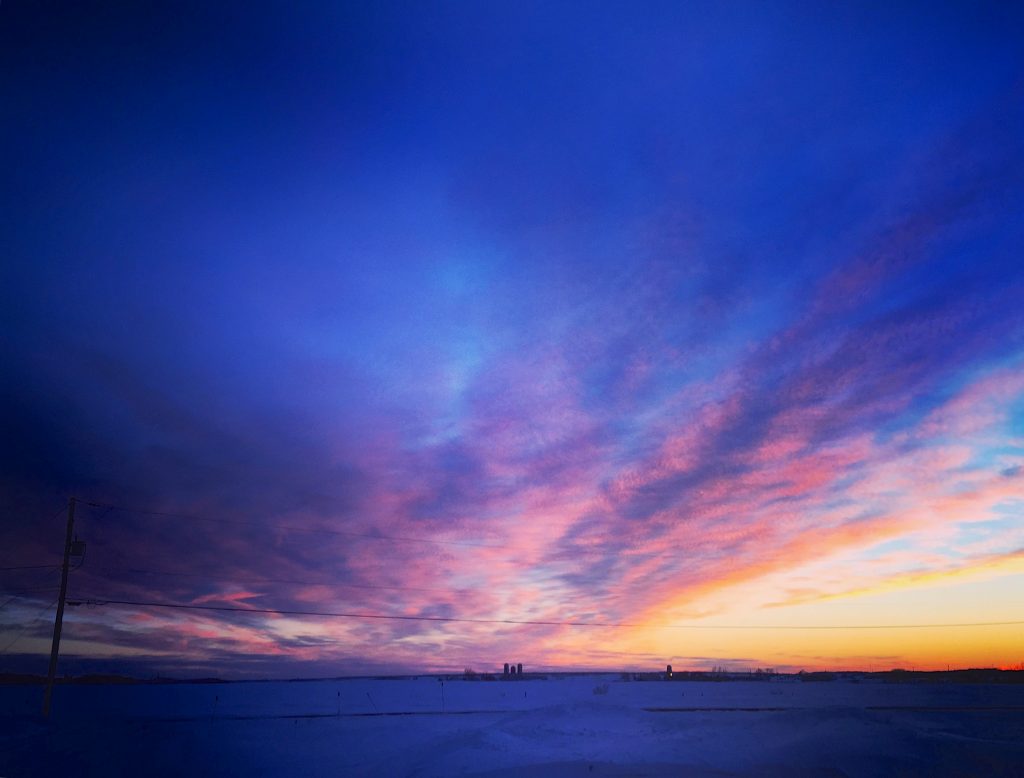 After all of the tropical vibes in Hawaii and Mexico, it was a frigid shock to go to northern Quebec for the Regard sur le Court-Métrage festival in the Saguenay, where they were screening Holika as part of their Indian Panorama. It was my first time attending the festival, which had generously awarded Nan Lakou Kanaval their Best Director prize last year. It's a cool vibe: very enthusiastic, (and often very drunk) filmmakers and cinephiles checking out well-curated short films from around the world in Hoth-like conditions. Holika was playing the same weekend in Glasgow, and I'm betting that there were plenty of alcohol-soaked cinephiles there as well.
Best of all, I ran into a friend who I hadn't seen in more than 10 years. She and her husband decided to put the filmmaking dream to the side and bought an enormous farm near Quebec City where they raise lambs, ducks, chickens, and four daughters. It was very cool to see someone I had gone to film school with who made such a radical decision that worked out so well for him. And his Blu-Ray library is amazing. He still watches hardcore art films every day after taking care of the animals and talks about film with the joy of a film student. I think that maybe since he's out of the game, his relationship to cinema has a passion that's untainted by the business. Kudos Nicolas et Dominique.
Half Moon Run / March 2016
I was approached by Half Moon Run, an extremely talented young band, to make a music video for them. They already had a pretty out-there concept about a guy who invents a New Age movement called "Body Jazz". I convinced them to shoot it in Mexico to add to the general surrealism. It was a very intense and very fun semi-improvisational shoot and I'm really happy with the way it turned out. I even got to make a cameo as the sleazy manager who ruins the purity of the movement.
Only when the video was done and I went to one of their four sold-out shows at Metropolis in Montreal did I realize how huge they are. Screaming girls, laser show, the works. They're such nice, down-to-earth guys that you'd never know. Looking forward to doing another one with them.
Kauai / February 2016
After a few months of writing and re-writing with crazy deadlines while dealing with some of the uglier aspects of the film business, I ran away to Hawaii for a month with my lady. Spent almost the entire time camping, which was sometimes challenging when dealing with storms, sand, and general discomfort. But it also meant waking up in some of the most beautiful places of the world and surfing majestic waves as the sun rose. Dropping into the power of an electric blue wave that is slightly too big for comfort is exactly the opposite of talking to lawyers about getting back control of a script that you wrote…
Bell Orchestre Recording Session / January 2016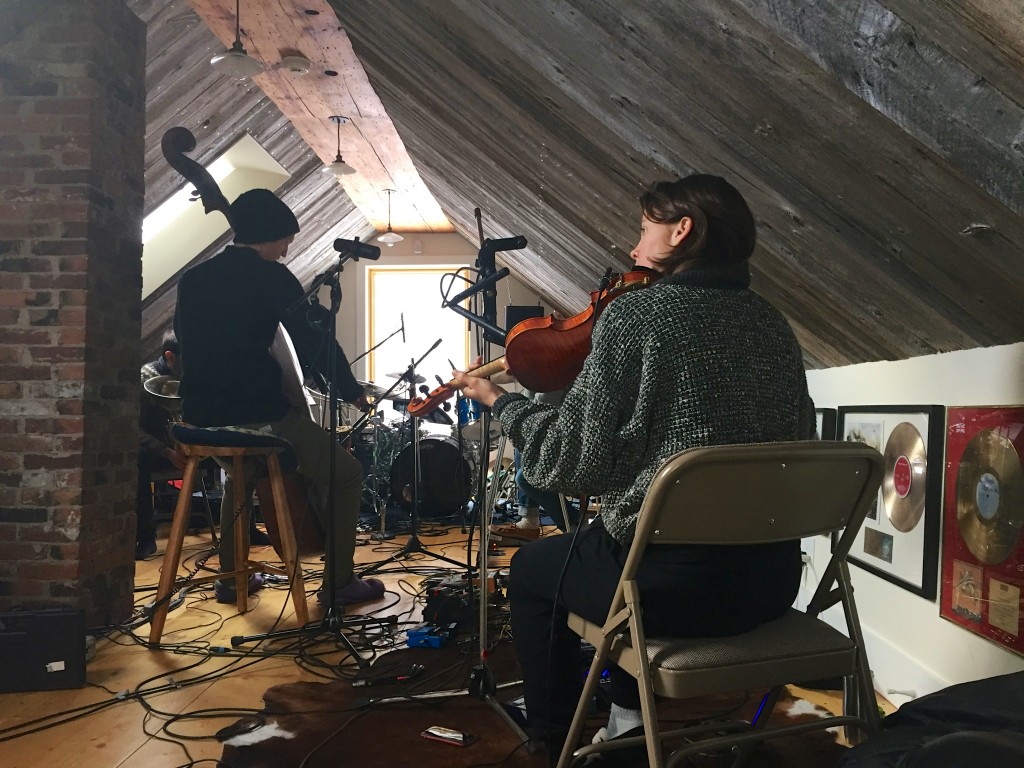 Bell Orchestre spent a week at Sarah's beautiful house/studio in Vermont, working on our new sprawling record. We're using a recording and composing approach that we thought would be really efficient. Not sure that it's any more efficient (might actually be slower?), but it's definitely yielding some magical musical moments. And hanging out with some of my favourite people in the middle of nowhere with a wood-fired sauna is pretty amazing.
BFI London Film Festival / October 2015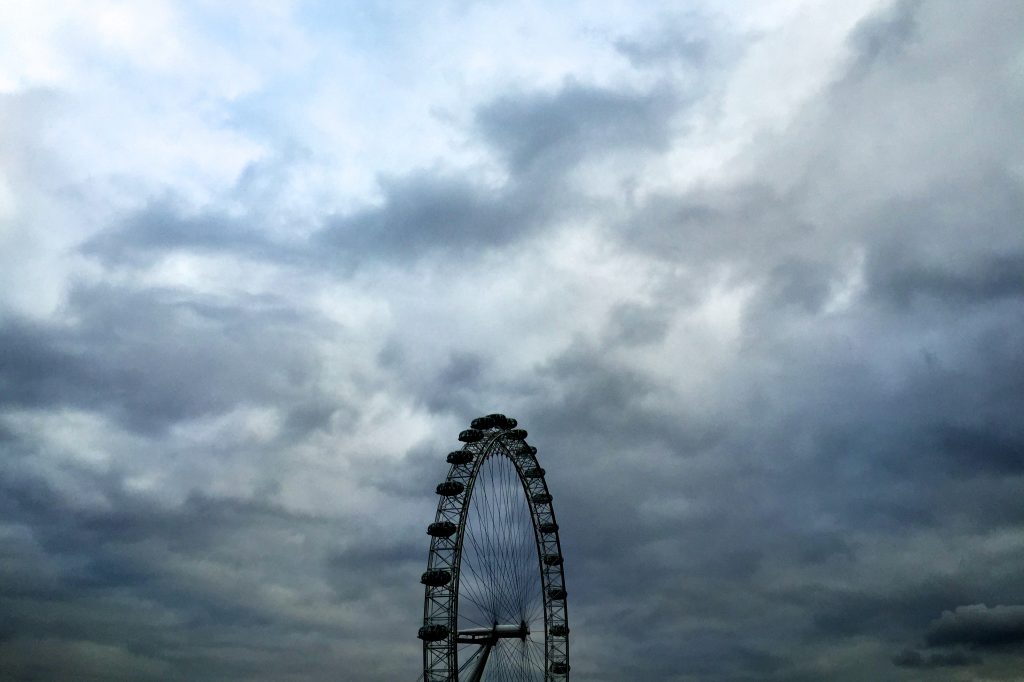 After premiering my new experimental documentary Holika at the Festival du nouveau cinéma in Montreal, I'm honoured that the English premiere of Nan Lakou Kanaval will take place at the BFI London Film Festival on October 16 as part of the prestigious Experimenta programme. I look forward to seeing the other films, and I'm very happy that Leah Gordon, whose photography in Haiti was part of the inspiration for the film, will be there.
TIFF / September 2015
I am pitching a new feature film, Mohammed VI, that I'm developing with Matthew Hannam (editor of Denis Villeneuve's Enemy and Borderline Films' James White) at TIFF's Pitch This. We'll be up against six teams. We each have 6 minutes to convince a jury to give us $15,000 to develop the script. The event will be live-streamed from the Glenn Gould studio in Toronto on Sunday, Sept. 13 at 4:30pm.
The film is about a neurotic celebrity chef who disappears while filming a cooking show in Morocco. When presented with the opportunity to take over the shoot and advance their own careers, the embattled crew struggles to continue the search for their acerbic host.
More India / March 2015
After the intensity of filming hundreds of thousands of people going absolutely nuts during Holi in Varanasi, I was lucky to be able to go to Kerala in the south with a lovely lady to relax and eat fiery fish curries. And while I was gone, the jury of the Regard sur le court-métrage au Saguenay was kind enough to award Nan Lakou Kanaval with a generous award for Meilleur Réalisation Québecoise, which will provide some very timely financing for the Holi film. Sounds like it was a really fun festival. Wish I could have been there, but the beach was pretty nice too.
Holi / February 2015
After a crazy three-day wedding that involved multiple outfit changes, Bollywood dancing, and ridiculous amounts of delicious food, it was time to prep for Holi. My inexperienced but enthusiastic crew helped me get into some pretty incredible situations: women beating men with sticks, flying powders and coloured water everywhere, and my trusty 16mm Bolex – a pain in the ass to load, but hopefully making some pretty images.
Copenhagen Philharmonic / January 2015
Had an amazing experience playing with the Copenhagen Philharmonic Orchestra, conducted by André de Ridder, who is not only a fantastic musician with a generous soul, but also a surprisingly good ping pong player. Hearing something I scored played by an orchestra for the first time is something I will never forget.
Scoring / December 2014
Working with Pietro Amato to arrange a Bell Orchestre song for our concert with the Copenhagen Philharmonic in February. Writing for orchestra is a little out of our league, which makes it really fun. Hard to always know whether a line will sound better on a viola or a violin since we can't hear them in front of us, but it's exciting to imagine. It's more like writing a script for a film that will one day get made than making music in the ways I'm used to. Hopefully it sounds as good in Copenhagen as it sounds in my head.
Paris / November 2014
The Paris Courts Devant festival invited me to Paris to present "Dive". Had a lovely few days traipsing around with some great friends. Sometimes that city is just so beautiful that it's hard to look at. The festival was cool too, and I was on hand to pick up the award for Meilleur Interprétation Masculine on behalf of my man Jacques Poulin-Denis for his work on "Dive".
China / October 2014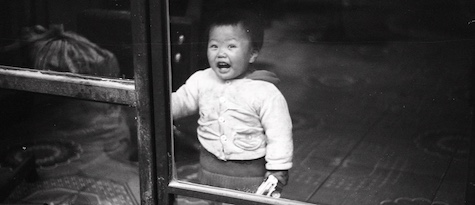 China is the strangest place I've ever been. Fantastic food and landscapes though. Brought my new (antique) Leica M3 and I'm in love with it. It's changing the way I see.
TIFF / September 2014
Toronto International Film Festival. Business cards, alcohol, posing, terrible movies, amazing movies, beautiful light.
Dekabes / August 2014
Went back to Haiti to shoot my second ever commercial. The first one was 10 years ago for adult diapers. This one is for solar-powered lamps. I think I'm making progress. I was happy to be able to integrate one of my favourite Haitian traditions into the commercial: when people lose at dominoes in the region I was living, they have to put clothespins on their faces.
Half Crazy / July 2014
Got back from Haiti in a daze and was asked right away by The Barr Brothers to shoot a music video for their new single – 36 hours later. So, after the most insane pre-preproduction of my life, we made a video in a studio in Hochelaga, flying by the seat of our pants. Ian Lagarde killed it on the camera and I think we ended up with something pretty beautiful.
Gradyasyon / June 2014 
Difficult month in which I finally got hit by the Chikungunya epidemic, followed by malaria, followed by getting robbed. All of this in blistering Haitian summer. But seeing the students graduate made it all worth it.
Moonlight in the jungle / May 2014
The nighttime view from my beautiful house in the jungle under a full moon. Students desperately trying to get their scripts together in time to shoot next month. A few of them have real potential.
Back in Haiti / April 2014
Went home for a month of slush and grant applications and decided to take another contract in Haiti to see the students through their thesis projects.I got the Bolex footage that I shot during Kanaval back from the lab and I'm really excited about how it turned out. You just can't beat black & white reversal 16mm film. No instagram-y filter gets it right.It's nice to be back in the heat and chaos.
Ile-à-Vache / March 2014
After my contract at the Cine Institute ended, I went on "vacation" to Ile-à-Vache, in the southwest of Haiti. The country isn't exactly set up for tourists (I spent most of the trip over sitting on top of a painted bus in between huge bags of rice), but that's part of what makes it so beautiful.
Kanaval in Haiti / February 2014
Imagine if the carnival in Rio met Apocalypse Now. That's basically what it's like in Jacmel during Kanaval. People spend months putting together costumes that mix tradition with comments on socio-political events with Vodou with the absurd. There is street theatre, where a "Juif Errant" whips people dressed like they're in Clockwork Orange. Then there are the "Chaloskas" who have masks with huge teeth and beat people dressed as humpbacks and pregnant women (based on Charles Oscar Etienne, who was a tyrant from Haitian history). Then you've got the Zel Maturins, dressed as Satanic angels with loud clapping wings who have battles with angels from Paradise. And then of course there are zombies and deities (loas) from the Vodou pantheon. To finish off the nights, huge trucks trailing generators go through the streets with the biggest rara and kompa bands in the country playing on top. Here are some more photos I took of Kanaval for Vice France.
Cine Intstitue / January 2014
I'm teaching film at the most beautiful film school in the world. The Cine Institute in Haiti is right on the ocean, with magnificent cliffs all around. What it lacks in things like cameras, monitors, and computers, in makes up for in vibes.
Leif Vollebekk / December 2013
Made a micro-budget music video in the Montreal metro for my friend Leif Vollebeck. Dodged security guards, spent an entire day travelling around underground, and watched Leif invent fantastic dance moves to the delight of his fellow passengers.
Ping pong / November 2013
My least favourite time of year. Cold short days with no snow. Ping pong is the only solution.
Chain Reaction / October 2013
At the last minute, I was asked to be the cinematographer for a dance video being filmed as part of an arts residency at the incredible EMPAC centre in upstate NY. I got to hang out in my little nest 30′ above the dancers for a few days and film the dancers' movement on the new Canon 1DC, which created some surprising 4K images for such a little camera. Dana is a badass choreographer. Thanks to EMPAC, Dana, Catherine, and Sarah for the experience.
Pitch This! / September 2013
Pitched my feature film project "Rumba" as part of the "Pitch This!" competition at TIFF. Six of us were chosen to get up on stage in front of 300 people and talk about our movies, Ted Talk-style, complete with slides and music. It was pretty nervewracking, particularly since they lost the Bluetooth clicker just as I got onstage. But it was well worth it. I hate trying to explain my film ideas, and this forced me to deal with it. Congrats to my friend Dan Cockburn for the win!
Star Island / August 2013
The smiling one on the left is my Dad learning how to do cool handshakes after a family trip to Star Island.
Summer / July 2013
Splitting my time between all-night sound design sessions and hilarious vacations with buddies. This is a houseboat we rented on Lake Champlain for a few days for my great friend Adam's bachelor party. It's kind of amazing that ten smelly guys who don't really know much about boats are allowed to just rent a huge houseboat and drive it around a massive lake. Whiskey, swimming, and sleeping on the roof made up for far too many months staring at computer screens.
Thus: Owls / June 2013
Scrambling between post-production, grant proposals, finishing the music for the T-shirt documentary and squeezed in this live video installation for Thus:Owls. We went to the Eastern Townships, dressed everybody up in gold paint and did an extremely long tracking shot using the train tracks there. Every once in a while a train would come and we'd have to jump off. I think the conductors got a kick out of us.
Dive Production / May 2013
Crazy shoot. Four exhausting all-nighters in a row, but with the best people I've ever worked with. I've never shot anything remotely sci-fi before. It was crazy to hear myself say things like "We need more asteroids" and "Freeze action for blue tears". I like it. Here is a picture of my main man, Marco Ledezma, who has been in three of my last four films, being filmed with a thermal camera in the swimming pool.
Pre-Production / April 2013
Making a new movie! A short film that is kind of like Little Mermaid meets dystopian Montreal in a parallel world. Very little money, but looks like we'll have a great crew, great cast, and lots of excitement. Here are the legs of Canada's synchronized swim team at the pool we will be shooting at.
Jersey Shore / March 2013
Shot a pilot for webseries about ghost towns on the Jersey Shore, which is full of fantastic big-hearted people who are nothing like the people on the TV show. We were shooting an amusement park that was flattened by Hurricane Sandy and that the owners are hoping to reconstruct in time for the summer season. This piece of an old newspaper from 1942 had been used as insulation in one of the torn-open buildings. It features an ad for Cecil B. DeMille's "Reap the Wild Wind" (also, what an amazing title for a movie).
Mexico / February 2013
Surfing longboards on a beautiful beach in Mexico for two weeks with family and new friends makes endless grantwriting and freezing temperatures at home okay.
Winter / January 2013
There is no photo that can represent how dismal January is in Montreal.
California / December 2012
After spending my whole life thinking that LA would be vapid and empty, it turns out that it's awesome. Insanely spicy Thai food, Mexican culture everywhere, beautiful art, crazy hip hop, incredible light, super friendly earnest people… Where else do you meet an Italian waitress who is covered in tattoos, speaks six languages, and also happens to be a UFC fighter? I mean, there are some ridiculously cheesy things about it, but those things are kind of hilarious.
T-shirts / November 2012
Finished shooting the T-shirt documentary in some pretty incredible locations: a dyeing plant near Toronto that looks like the factory where Jack Nicholson turns into the Joker in Batman and a massive factory where raw bales of cotton and polyester are turned into yarn. It absolutely blows my mind the kind of crazy machines that humans figure out how to build in order to mass produce stuff.
Kitigan Zibi / October 2012
I finally did something I've been meaning to do for years and joined Wapikoni Mobile for one month, living on the reserve at Kitigan Zibi and teaching native youths about filmmaking and sound recording. And more important, learning from the youth about the realities of life in native communities. It was a powerful eye-opening experience and I think we actually managed to make some pretty cool films with no money and limited time. I really miss my new friends and the air and the way of life there. Can't wait to go back and hang out (without trying to make a bunch of movies at the same time). http://wapikoni.tv/
The Luyas / September 2012
Spent three days out in the country with a fantastic crew and first-time director Mylène Simard making a no-budget video for my friends The Luyas. It was surprisingly fun to just be a cinematographer and not have to worry about all the other stuff. It was also great to have three days to shoot a video in a non-professional but super creative environment. We got lots of weird beautiful stuff and I'm really happy with the result. Here's the video and The Luyas' website. Their new album Animator is out and well worth checking out.
Gaspésie / August 2012
Went to Gaspésie to do some research and location scouting for Ricochet. It was even more breathtaking than I remembered. Sometimes I forget that one of the most beautiful places on earth is in our own province. What's with the tough-looking bikers driving motorized tricycles though? Exploring their inner children?
Turkey and Bulgaria / July 2012
Everyone was right. Istanbul is the greatest city in the world. Like if you dropped Madrid into the Middle East with a dose of my fantasy of how New York must have been in the 80s. I met so many amazing people, saw so much beautiful light, and heard such transcendent music. Inspiration was everywhere. Hopefully I put enough of those images and sounds in my brain to stay inspired through the next monochromatic Montreal winter.The film festival in Bulgaria I attended was possibly the worse festival in the world, but Bulgarians are great. Drinking rakia bought at gypsy stands on the side of the highway, listening to an old man with gold teeth rock out on a gaita, fresh walnuts, seven kinds of feta cheese, and midnight dips in the Black Sea next to broken down concrete Soviet structures. Thanks to Dimo and Kasper for the great times.
Pride NY / June 2012
Working on a documentary about the lifecycle of t-shirts in New York. Went to the largest textile recycling plant in the world in NJ and then filmed NY Pride, which is a pretty fantastic spectacle. This is me and my little team in matching Revel & Riot gear. Big shout out to Emy and Sarah of Revel & Riot (and Stef, José, and Tegan and Sara) for an amazing adventure. Check out their stuff at www.revelandriot.com
Cannes / May 2012
Fountains of rosé and champagne, standing in interminable lines for films, strange yet delicious pizza, sharing a tiny room with three other filmmakers, sun, gelato, VIP parties that were boring, street parties that were exciting, pouring rain, and the occasional mind expanding film. This was Cannes for me. And despite the disingenuousness of so many people trying to act important, seeing the new films by Carax and Audiard made me remember why I make films. Here's hoping Holy Motors gets released in North America.
Vermont / April 2012
Finally got a break and went down to my family cottage in Vermont with a few friends. So grounding. I spend too much time looking at screens and not enough time looking at lakes.
Barr Brothers Video / March 2012
The opposite of shooting the TEOTWAWKI movie was shooting a video for one of my favourite Montreal bands on a rooftop in the blazing sun. Great people, great music, great crew. And even after watching it a million times, I still enjoy it. People getting slapped with fish in slow motion is endlessly entertaining.
I was also the cinematographer for my friend Mylène's first film, starring the magnificent Erla Axelsdóttir. With music by Verdi, Icelandic dancing, and lots of cupcakes. You can see it here.
When the Sirens Wail / February 2012
Intensive filming of the demo for the documentary on TEOTWAWKI (The End Of The World As We Know It). Hanging out with preppers, survivalists, reconstructionists, apocalypticists. Spending a lot of time in bunkers in the middle of winter with people who think that the world is going to end soon can be challenging, but I think we ended up with something cool. I certainly learned a lot, but I'm not sure that I'm glad to know just how fragile this whole system is.
New Year / January 2012
I started 2012 with a plan to work hard, and it seems to happening. Actually I started 2012 with some fantastic friends on a beach near Boston and went swimming in the ocean in sweltering 8-degree sunshine. Every New Years should probably include some sort of baptism in frigid water.Anyway, it has been an insane month. Edited a project for Rich Parry that involved ghetto blasters attached to bicycles playing Bladerunner-esque synth tones, wrote the music for Meena Murugesan's fantastic Indo-contemporary dance piece Split.Focus along with Barr Brother Andres Vial, started shooting a documentary about the life cycle of a T-shirt, and another documentary about people who believe that TEOTWAWKI, The End of the Word As We Know It, is coming. It has been really fun to bust out the old home studio. Feels like the old days.
Prince / December 2011
Mind=Blown
Spain / November 2011
This is a photo of sunset light reflecting off a glass door in my hotel in Spain, where I was traveling to a couple film festivals with "Vapor". The first, the Barcelona LGBT festival was an eye-opener. All the filmmakers stayed in a very gay hotel, complete with photos of nude male torsos in each room and a "Please disturb" option for the doors. We drove around in a stretch Pontiac limo, drank a lot of champagne, had a Jacuzzi on the roof, and ate at the gay Italian restaurant, complete with drag queens at the door and pictures of Boy George eating pasta everywhere. The most interesting things happen if you make a gay-themed film.
Then I went to the Badalona Film Festival, 20 minutes away, but light years away in spirit. They were having a spotlight on québecois cinema, so I went from hanging out with manicured champagne-drinking gay Spaniards, to bearded beer-drinking very straight québecois dudes. Good times.
Next was the Columbus Int'l Film and Video Festival, where I was a juror and recipient of the Chris Award for Best Narrative Film. It was a nice honour and eye opening in a whole different way. I had never spent much time in a Midwestern city like that. You can buy a beautiful mansion for $250,000, drink 50 kinds of local brews, run into football-crazed Tea Party adhering fanatics and bougie foodies in the same block, get lost in massive urban sprawl, and eat double-fried hot dogs with kimchi. Very friendly people. Very different from Spain.
Portishead/Awards / October 2011
Best show I have seen in years. Down on the Quai Jacques-Cartier on a beautiful warm evening with a brilliant moon and the city skyline framed by some of the best music I have ever heard. Amazing sound, amazing playing, so much taste and virtuosity in an era where it seems to me that people are choosing one or the other. I can't stop listening to their albums. The lesson for me? Don't try to pack so many ideas into one song (or movie). But make every idea perfectly executed.
"Vapor" was given a Special Mention in the International Program at the Mexico Short Shorts Film Festival. I'm very happy that it is being seen in Mexico and being appreciated. "Taxi Libre" won the Directors' Guild of Canada award for Best Short Film, which was a complete surprise. And the writing blitz at TIFF paid off! "Rumba" received additional development funding from Telefilm.
This picture is from a test shoot I did for a short film I want to make about beautiful "zombies" who live among us in a parallel world.
Tiff / September 2011
I found out the day before TIFF that I had to re-write a 15 page synopsis for Telefilm so I spent the first four days of the festival in an intense writing blitz. Then I watched five or six movies a day until the festival ended, at which point I felt completely insane.
I didn't see that many movies that I really loved, sadly. But Anne Émond's Montreal-shot low-budget film "Nuit #1" was great. Honest, beautifully shot, and unafraid. Michael Glawogger's "Whore's Glory" was also a mind-blower. Very hard to figure out the line between documentary and fiction with this film. I love those blurry lines.
Vermont / August 2011
Went to my cottage in Vermont with Bell Orchestre and reconnected, musically and spiritually. Magical weather, pretty music, and jumping off canoes into the middle of the lake.
Also played Sappyfest with Little Scream in New Brunswick. Long beautiful drive with lots of stops to go swimming. Our show was a bit of a disaster but it was all worth it to see Charles Bradley play with his incredible band in a small tent in the middle of the Maritimes. So musical and honest and deeply heavy.
Summertime / June/July 2011
Cottages, writing, swimming in lakes, playing rock festivals. This photo was taken on the 401 on the way to the Hillside music festival. Supposedly the ugliest drive in Canada…
Northeast tour / May 2011
Played Washington, Philadelphia, and NY with Little Scream. Good times. The flight case for my keyboard wasn't ready in time for the tour so we ended up using a giant baby costume that I had lying around. This is the baby sitting on a dumpster behind the venue in DC. We got a lot of mileage out of that thing.
Great diners, nice people, a late night at a ping-pong club in NY, crab cakes in Maryland, flat tires, whiskey, sold out shows… Perfect little tour.
The film I made for the TIFF Talent Lab competition is now online. Twenty-five filmmakers were each given $500 and an amateur camera to make a 5-minute film about the theme of family. Mine is one of the finalists. It's called "Saturday Night". Please vote for it! It's a movie about one-night stands, soul music, and giant babies. You can win $5000 worth of tickets, hotels, and transportation to next year's Toronto Int'l Film Festival. Link below.
Cuba / April 2011
Spent a month in Cuba with my co-writer Pablo Herrera working on the script for a feature film that will take place in Havana and Montreal. Havana's an incredible city, although not always the most conducive to getting work done. The script is coming along though, and I'm really excited about it.
A film I was commissioned to do last year by the National Film Board on the theme of racism is now online. It features taxis, tequila, and angels. You can see it here.
Awards Galas. SXSW / March 2011
Vapor was nominated for a Jutra and a Genie, which are kind of like the Oscars for Quebec and Canada. Which is kind of like saying that Chicago is the Paris of the Midwest (which I have actually heard). It was a nice honour. Although Vapor didn't win, it was the only short film nominated for both.
It was interesting to see how the two galas were different. The Genies were a bit stuffy, held at the National Arts Centre in Ottawa. William Shatner was the MC, and he was actually surprisingly funny in a self-deprecating sort of way. People were dressed in ball gowns and tuxedos, with all sorts of Canadian celebrities there to present the awards. I hadn't heard of any of them, but that's probably because I don't watch enough TV.
The Jutras had a completely different vibe. Everyone dressed in tightfitting black slick/casual/formalwear, looking very Québecois. The actual ceremony was a pretty grandiose affair. And it was pretty funny I have to say. Super cheesy, but hilarious. Especially when they announced the best score. To introduce it, they put the chilling music from Podz's horror film "Les sept jours du Talion" over Xavier Dolan's uber-romantic Les amours imaginaires. And then they switched it, putting the uber-romantic music over a scene from Podz's film where someone is getting tortured in a basement. It made the torture scene look almost like a love scene. Clever stuff.
Then it was off to SXSW with Little Scream. 7-person band, 4 stinky dudes sharing a hotel room, intense heat… and 500,000 music fans, musicians, and industry people descending on Austin, Texas for a week. We played every day (sometimes twice) in various states of inebriation and hangover.
All of the musicians in the band are strong in different ways. Most of all, I think we're all really listening to each other. It's a new band, so what it lacks in polish it makes up for in excitement and invention. Every time we played I felt like I was learning something new. And Laurel's songs are just beautiful and magical.
The photo above is from a Daytrotter session we did, where we recorded a few songs to 2" tape in a garage and then played horseshoes and ate barbeque. Good times. And great people. Hopefully the session will get released on the internet one of these days. Got to hang with my boys (and lady) in The Luyas too and drink avocado martinis and swim in a quarry.
Little Scream's album "The Golden Record" is now officially out. You can get it here.
And one of the many amazing reviews here.
Europe / February 2011
This is a photo I took of a house-like structure burning for a friend's architecture thesis. We did it at a fire station and you could tell the firemen loved burning that thing down.
Then headed off to central France in Clermont-Ferrand for the biggest short film festival in the world in order to screen Vapor. The weather was incredible. 19 degrees in February! The festival was ok, but sometimes these giant film festivals feel a little impersonal and business-like for my taste. People go in there with egos far bigger than their short films deserve.
Then hung out in Switzerland for a few days with a friend. Ate fondue, spent ridiculous amounts of Swiss francs on nothing, and wandered around mist-shrouded Alps. Those sure are some beautiful mountains, and the little Swiss-German villages really do seem like they're out of a storybook.
After, it was the Glasgow Film Festival, which was the polar opposite of Clermont-Ferrand. Lousy weather, super-friendly people, and edgy films with no industry presence. Good times. That town is crazy. Glaswegian ladies seem to excel at wearing fluorescent tube tops when it's snowing and getting so hammered that they fall over on Stauchiehall St. And it turns out that haggis is actually quite delicious. At 3am at some art school party I got a text from my producer in Montreal that we had just won two awards at the Prends ça court! event, organized by Danny Lennon.   Very excited about the $9000 I had just won, I started buying people drinks. Of course, the next day I found out that the $9000 was in services, not in cash. Oh well, at least I'll get to rent a cool camera for my next project for free.
Then I headed down to Manchester to hang out with the Callino Quartet, who are some of my favourite people in the world and who are also some of the best musicians I've ever met. They played an incredible concert. The Debussy String Quartet is among the most beautiful pieces of music I have experienced. Debussy only wrote one quartet and he packs so many ideas in there, but in such an elegant and musical way, I was blown away. Mendelssohn was amazing too.
Then I got to see James Blake in a tiny church in London. Wow. Giant Jamaican soundsystem bass cabinets, a great soundman, and a surprisingly soulful young white British kid. The sound in there could have easily got out of hand, but the bass was bone shattering while the vocals and keys stayed crystal clear. Props to that sound guy and to Mr. Blake.
Great trip, but great to be home.
Shaharah / Januray 2011
Made my first R&B video this month. It was pretty amazing. Working with a new cinematographer in a world that is based purely on fantasy: huge suite at the W Hotel, beautiful people in sexy clothes, and the singer, Shaharah, who is a force of nature. With a little luck she'll be the next Tina Turner.
Then, in contrast, I shot a no-budget short film about a couple that gives birth to a giant Russian baby who smokes and plays accordion. It was surreal, intense, and really exciting. Lots of friends came through, and since nobody was getting paid, it almost made people work harder. Everyone was doing it for the love. And the best food ever on a film set, courtesy of Meena Murugesan.
I also got to go back to Toronto for the Canada's Top Ten screenings at the Lightbox. That place is fantastic. It was the first time I've experienced my film the way it was meant to be seen and heard. A beautiful projection and massive, perfect Dolby surround sound. It made the weeks of adjusting minutiae in the sound design all worth it.
Canada's Top Ten / December 2010
Went to Toronto for a press conference after Vapor was selected as one of Canada's Top Ten short films for the year. They flew all the directors in, put us up in a nice hotel, and drove us around in black sedans with tinted windows — just so we could stand on a stage and have our picture taken. Maybe Toronto's not so bad after all.
Then I went to visit a friend in the nightmarish suburban sprawl that is Cambridge, Ontario. Luckily, the enterprising employees at one of the many Tim Horton's in town had decided to make a baby Jesus in a manger and rest him on top of the garbage can in celebration of Christmas. Interestingly, this was basically the only Christmas decoration they had decided to put up.
Non-competitive chilled out environment. And being in one of the most stunning cities in the world is always nice.
Roch Voisine/ November 2010
Made a music video for Roch Voisine this month. Quite an experience. I had never worked with a star before. It's a different game than making a video for your buddies.   It was fun though. We finished the shoot ripping big feather pillows in the air and blowing the feathers around with fans. Those little goose feathers get stuck in your throat if you forget to close your mouth.
And then off to Paris for the Cinéma du Québec à Paris. It was great hanging out with a bunch of other directors who I respect in a non-competitive chilled out environment. And being in one of the most stunning cities in the world is always nice.
Fire! / October 2010
Big news this month is that my house almost burned down. I was finishing a grant application at 2:30am when I heard a noise. I went out to my front balcony and saw flames shooting out of the restaurant next door. I called 911, woke up my roommates, and grabbed my camera and laptop so that I could keep on working on the grant. Within 20 minutes, there were a dozen fire trucks, firemen shooting water from my balcony, a crane, a roof caving in, and a lot of general chaos. I ended up spending most of the night in a fire truck working on my grant application. The whole thing was so surreal that all I could think about was finishing that damn application. Apparently, if I had called 911 a little bit later or if the wind had switched, my house would have been destroyed.
Then it was the Festival du nouveau cinéma here in Montreal, which is a very interesting festival and completely different from Toronto. A lot of great movies, but they're all starting to blend together to me. It seems that the films that really do well on the festival circuit these days are mostly emotionally detached portraits of people suffering. No camera movement, as little "manipulation" as possible, maybe some unattractive people having uncomfortable sex. Some of these movies are beautiful, but I feel like it's time for some new energy.
The two films I have been most excited about this year are Gaspard Noé's Enter the Void and Darren Aronofsky's Black Swan. Both are self-indulgent, manipulative, unrealistic, and totally brilliant. I say bring the opera to cinema. Bring on the music, visual invention, and grand gestures! We need more Fellini. Even guys like Bergman and Tarkovsky, who loved to depict suffering, had a foot firmly planted in the world of magic and dreams. I feel like maybe all of these new cold, distanced films are in reaction to the super "hip" filmmaking of the 90's from guys like Tarantino and Wong Kar-Wai, where the camera never stopped moving and the characters were caricatures, constantly delivering sharp, witty lines. Fair enough. But time for something new, I say.
TIFF / September 2010
The St-Henri movie ended up being an insane and exciting adventure. The helicopter was tiny and I was held in from the open door by the flimsiest seatbelt. They say that vertigo isn't the fear of falling but the fear of jumping. There was something powerful and terrifying about knowing that if I pressed a little button on a little seatbelt I would fall 1000 metres into downtown Montreal. En tout cas, it was definitely beautiful up there in the morning light.
The rest of the day was also pretty interesting. Ran into a guy with a 10 ft. dreadlock at the car wash, and then when I tried to get into the abandoned building later, I ripped my inner arm open on a piece of rusty fence and had to go to the hospital for stitches. Magically, the hospital was super-fast and I was able to get back on-set in two hours
I ended my day at 4am hanging out of a pick-up truck on the highway, shooting the Turcot Interchange by night. Unfortunately, I couldn't go back down in the sewers because of the risk of infection, but big props to Fabien Côté, Paul Kell, and Simon Dragland who went down there and got the shots we needed.
Then it was off to the Toronto Int'l Film Festival for the premiere of Vapor. That place is a zoo. Lots of famous people, even more people trying to act like they're famous, amazing movies, lousy movies, great parties, depressing parties, and a vague underlying sense that everyone you talk to is checking to see if there is someone more important they should be talking to. Except the actual famous people I met who, for the most part, were cool and down to earth.
The premiere went well. It's always a little nerve-wracking to see a film on the big screen for the first time, but it looked good and sounded good, despite the two kids in the row in front of me asking their Mom every two minutes, "What's going on? I don't understand." Marco Ledezma (the lead actor) came down to the festival as well. It was his first time seeing it at all. I think it was pretty intense for him. He is an incredible actor and he really pushed himself in this film.
St-Henri / August 2010
I am participating in a film called "À St-Henri le 26 août", in which 14 film crews go out and shoot stories taking place in the working class neighbourhood of St-Henri over 24 hours. It's kind of a redux of a film made by the NFB in 1962 called "À St-Henri le 5 septembre". Interesting to see in which ways the neighbourhood has changed and in which ways it has stayed the same.
There are some great filmmakers involved with the film, including a couple of old-school guys who were working at the NFB back in the day. It's an honour to work with them and get a sense of their unadulterated "Cinéma direct" perspective. Back then, they just jumped into the action with a couple of handheld 16mm cameras and caught life as it unfolded without explaining anything. It's such an exciting and alive way of approaching documentary. It makes me realize how little credit we give spectators in this day and age.
My 24 hours will be pretty awesome. I start the day shooting the neighbourhood from a helicopter, then I hang out at the most chill car wash in the world, then I shoot the spaghetti of overhanging highways that is the Turcot interchange, and then I follow a super-cool lady who loves sneaking into abandoned buildings and underground rivers and sewers when she's not playing piano for ballet students. So in the evening we'll sneak into a huge grain silo and then at night we'll go down to a secret place where we can lift a manhole cover up and go down into the sewer system.
Mahalo / July 2010
I spent the month surfing and visiting friends in Northern California and on the Big Island in Hawaii. The Big Island is a magical and surreal place with rainforests, deserts, ranches, active volcanoes, waterfalls, desolate lava flows, post-hippie burnouts, yuppies, kids on crystal meth, and super-relaxed and friendly people in jacked-up pickup trucks. After the freezing grey water of Northern California it was amazing to get into some nice blue waves without a wetsuit. It's definitely a different world out there. People define themselves by where and how they live rather than by what job they do. I already miss it. Now I guess I have to get back to work.
Finishing Vapor / June 2010
This is a photo from one of the mixing sessions at the NFB for Vapor (the short film I shot in Mexico). The great thing about mixing at the NFB is that it's in a full-sized theatre, so you can really get a sense of how the sound will breathe when the film is projected. It also looks awesome and has a beautiful SSL mixing console. Apparently each fader alone on that board is worth $8000.
I've been surfing a lot on the St-Lawrence River next to Habitat 67. I'm a pretty bad surfer, but it's so fun. And it's amazing to be surfing on a river in the middle of a city 1000 km from the ocean right next to a Moshe Safdie building. Here's a youtube clip someone made of a guy surfing the wave. http://www.youtube.com/watch?v=ZtYFloZJ3Gw
My first website! My first post! / March 2010
Here goes… I just got back from six weeks in the Aeolian Islands off the coast of Sicily where I finished what will hopefully be the last draft of my feature film. It is a crazy-beautiful place with magical light. Brilliant and hard, but at the same time Mediterranean. As if you were seeing bright winter light on a summer day. You can kind of see it in these pictures.
Now I'm in Mexico City to re-shoot a short film that I shot here in December. Unfortunately, all of the footage got destroyed by airport x-rays the first time round. Fortunately, I have an excuse to be back in Mexico and the weather is beautiful. We'll be blocking streets to create a huge traffic jam and shooting from one of the tallest skyscrapers in Mexico. All very exciting.
Next stop is Austin, Texas, where (Rock the) Belz (the music video I directed for Socalled) will be screening. The whole video is made of marionettes created by Clea Minaker, with art direction by Nicole Crouch and Kate Lawrence.
And lastly, we just found out that we got nominated for another Juno for Best Instrumental Album for As Seen Through Windows, which is a nice piece of news.